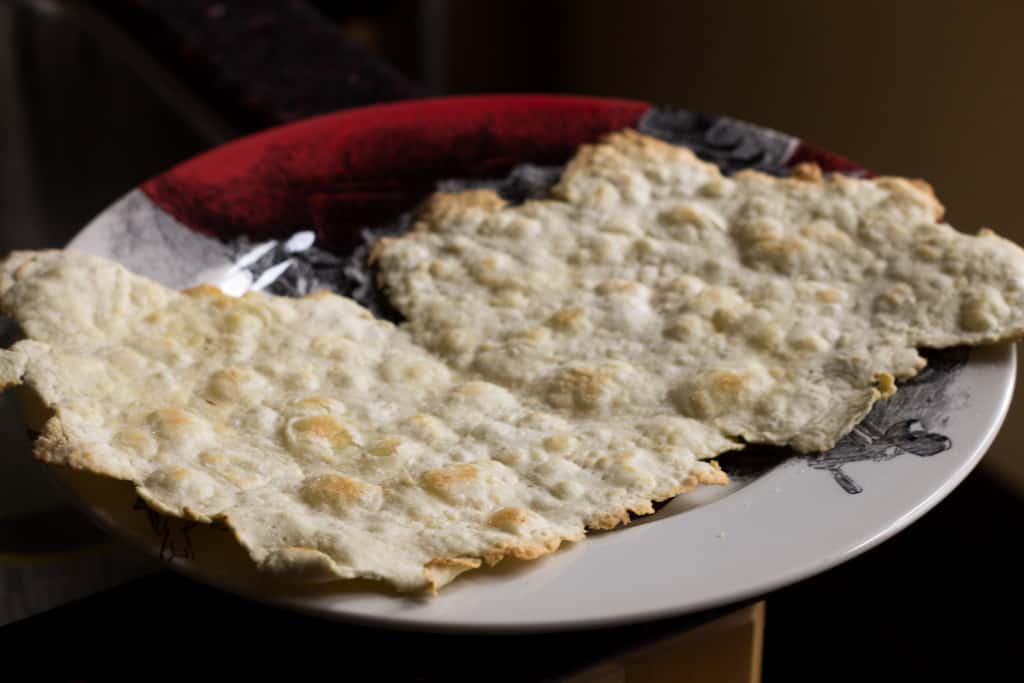 The baby was already seated in his high chair, clamouring for food with cooing that sounded strangely like "abba," or dad in Hebrew (but actually meant 'apple'). The seder plate was arranged, perky celery leaves nestled alongside hard-boiled eggs and glistening beets. The wine was about to be poured, a light, beautiful Riesling from the Niagara peninsula only an hour away. And as I pulled the last tray of homemade matzos from the oven, their freshly-baked, cracker-like skin golden with olive oil and a sprinkling of salt, we all breathed a sigh of relief: there will be Passover here after all.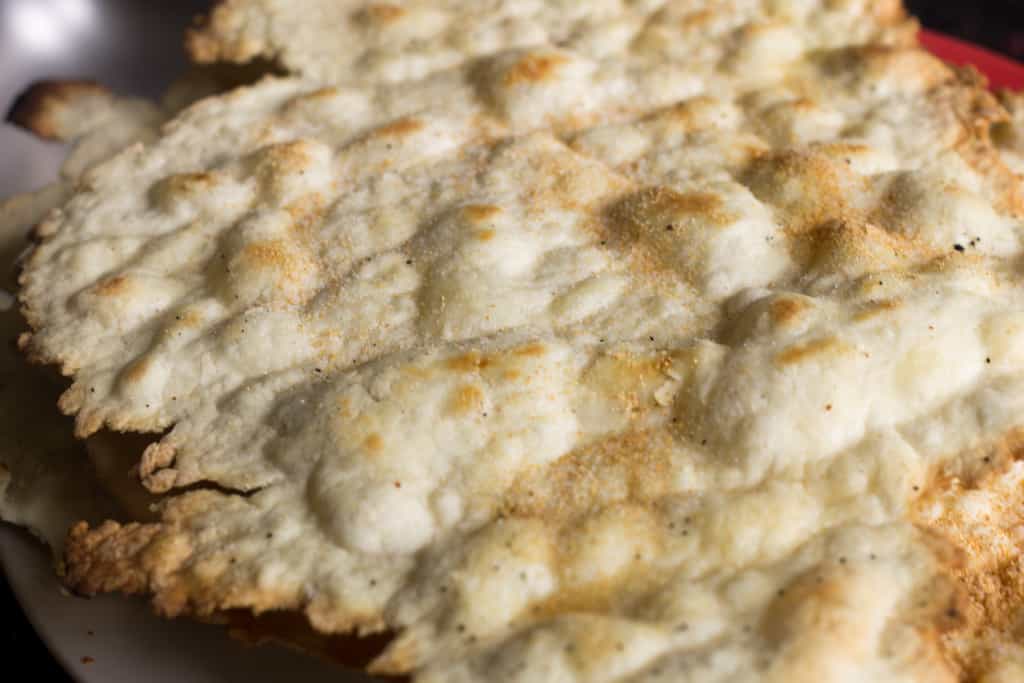 This year, G and I celebrated Passover far from (all of) our homes, with his brother's family in Kitchener. Readers of the blog may remember our visits to Kitchener from this post, where we made Hubbard squash pie, gawked at the world's cutest nephew, and frolicked in an Amish pumpkin patch. Those who live in Canada may know Kitchener as the home of one of the country's largest Oktoberfest celebrations, and a sizeable German and Old-Order Mennonite population. Southern-Ontarians may know it as the less-glitzy sister town of Waterloo. No matter how you think of Kitchener, this summary should be enough to illustrate one thing: it is no Jewish paradise.
To be completely honest, when I first decided to spend Passover night in Kitchener, I didn't think too much of it. But then the phone calls and messaged started getting in, and it quickly became clear that the prospect of putting together an elaborate celebration for a holiday you know very little about may not be high on the list of two working parents of an 18-month-old, no matter how nice and accommodating they are.
And so, in the days leading up to our visit, G exchanged a slew of emails with his brother, detailing the various stages of the Seder night and providing a list of ingredients we would need to make that night at least semi Jewish, and fun for everyone involved. We realized that things like matzo meal, cake meal, potato starch and the customary Seder plate would have to be brought along, packed alongside our shirts and underwear like presents from a bygone era (in G's words: "Jews during the Holocaust had to contend with a lot worse to celebrate the holiday, so shuttup"). But the closer we got to our departure date, the more I started worrying about the matzo (matzah, if you're Israeli).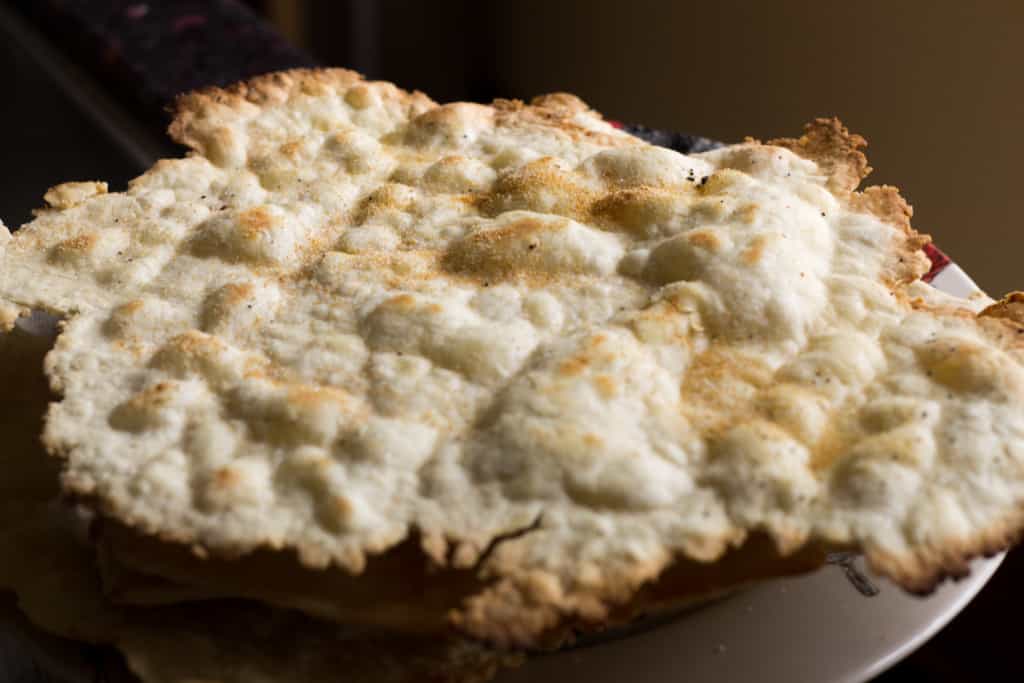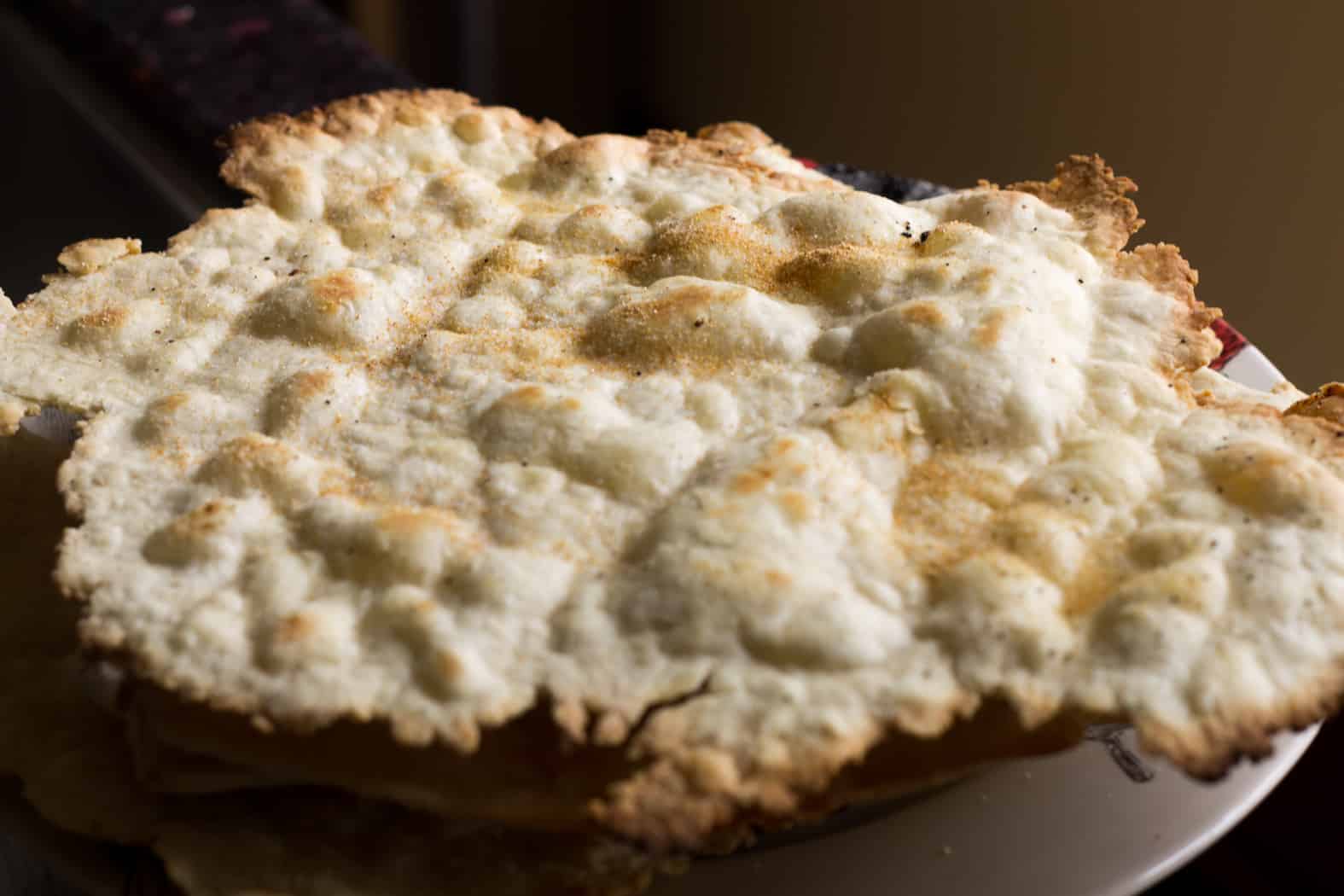 The matzo is the ubiquitous cracker of Passover, a dry, cardboard-like substance that Jewish kids like to smear with [amazon text=Hashachar chocolate spread&asin=B00472CPZK] and eat in a hurry, its tiny crumbs spreading over any surface within a one-mile radius. Its the only bread most Jews will eat for the 7 days of Passover, and to most, much more of a burden than a boon. But above all else, matzo is also brittle, large, difficult to find in a non-Jewish area - and difficult to transport.
As this trip happened on the very first day I've had off after the end of the Jewish Food Project, I knew I wouldn't have time for fancy prep or the search for hard-to-find ingredients. And so, I was hoping I could magically find matzo in Kitchener or in my layover in Toronto, as I made my way through the St. Lawrence Market, or the urban scape of Queen Street West. But when my hopes amounted to naught, I realized there would only be one recourse: to make my own homemade matzo.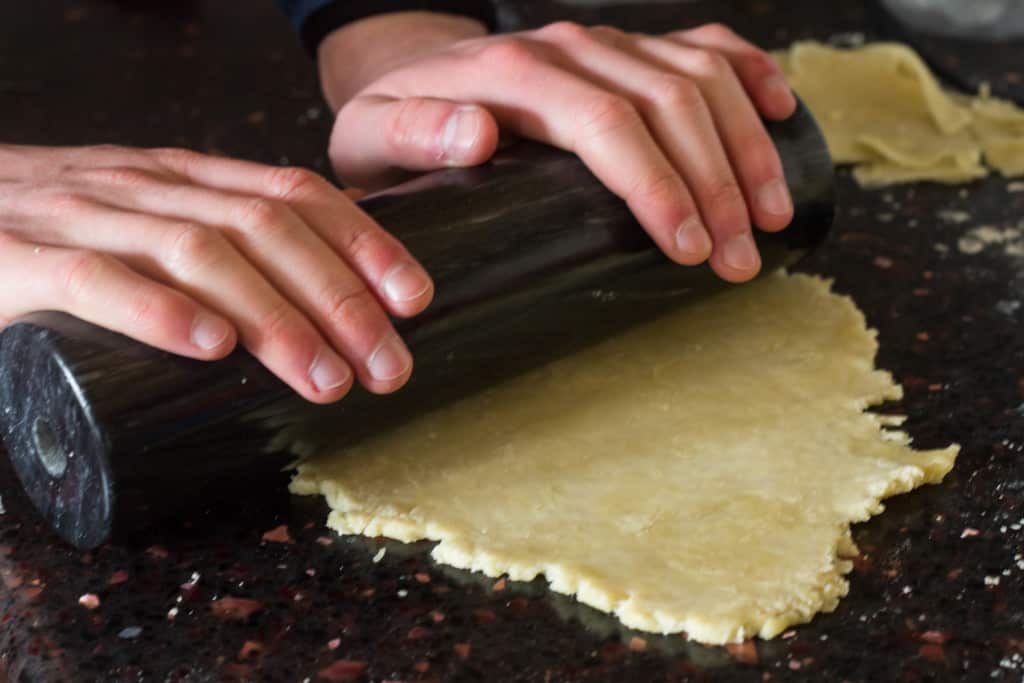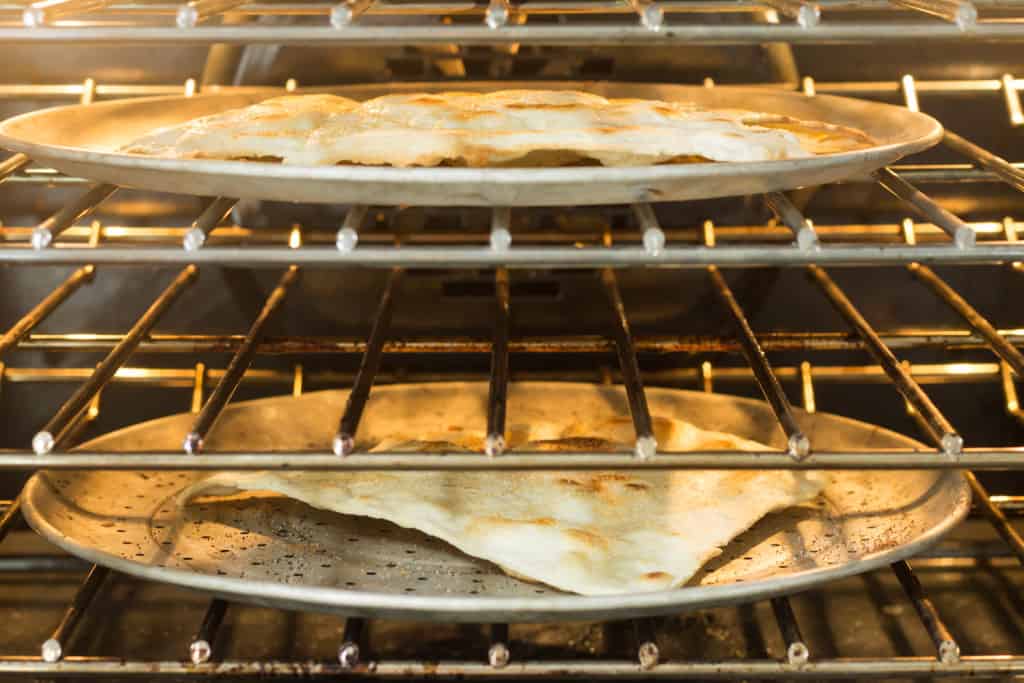 I am happy to report that despite my fears and worries, this wasn't such a difficult task. The batter for the homemade matzos came together faster than it took me to google the recipe, and the practical aspect of baking these crackers involved no more than fastidious rolling and a (VERY) quick blast in a hot oven on a pizza stone or a pre-heated baking sheet. The rolling was definitely the hardest part as the dough cannot be allowed to rest for fear that the water and flour will have time to rise, thus making your homemade matzo not kosher for Passover.
But the best part of making homemade matzos is definitely the taste. Golden and perfectly salted with the best flaky sea salt, homemade matzos are crackly and delicious, without any of the brittleness and dryness of their commercial counterparts. As you are making them at home, you are perfectly in control of the ingredients, and can ensure that nothing but the best flour and olive oil goes into your matzos. They are a blank canvas waiting to be topped with inventive spices and flavourings (lavender and lemon, garlic and rosemary, or just plain old oregano would be clear favourites in this household). Even days outside the oven, the homemade matzos remain perfectly noshable. And in my book, that's the clearest mark of a winning recipe.
So the next time Passover creeps up on you, don't waste time looking for commercial matzos. They will be just as gross as last year's, and you will be forced to try and use them up before the holiday ends. Instead, take just a bit of time to make homemade matzos in advance - they'll keep well in a tightly-sealed container, or a ziploc bag (I haven't tried freezing them, though I imagine it would work fine as long as you re-crisped them in the oven).
Or better yet, if you're not too worried about flour contamination on the eve of the holiday, enlist your family and friends to roll a bunch of these paper-thin, crackly homemade matzos the day of the Seder. It'll be a whole Seder pre-party!
If you're not Jewish, this post can still be for you. Used these homemade matzos instead of crackers year-round, for snacks and hors d'oeuvre. Or make them for your Jewish friends, and help them realize that Passover doesn't have to be about dry, inedible foods that we attempt to cloak with sauces and spreads. Matzos can be delicious, and all it takes is less than an hour of work.
Go nuts with the toppings, and re-discover the joy of Passover through homemade matzos.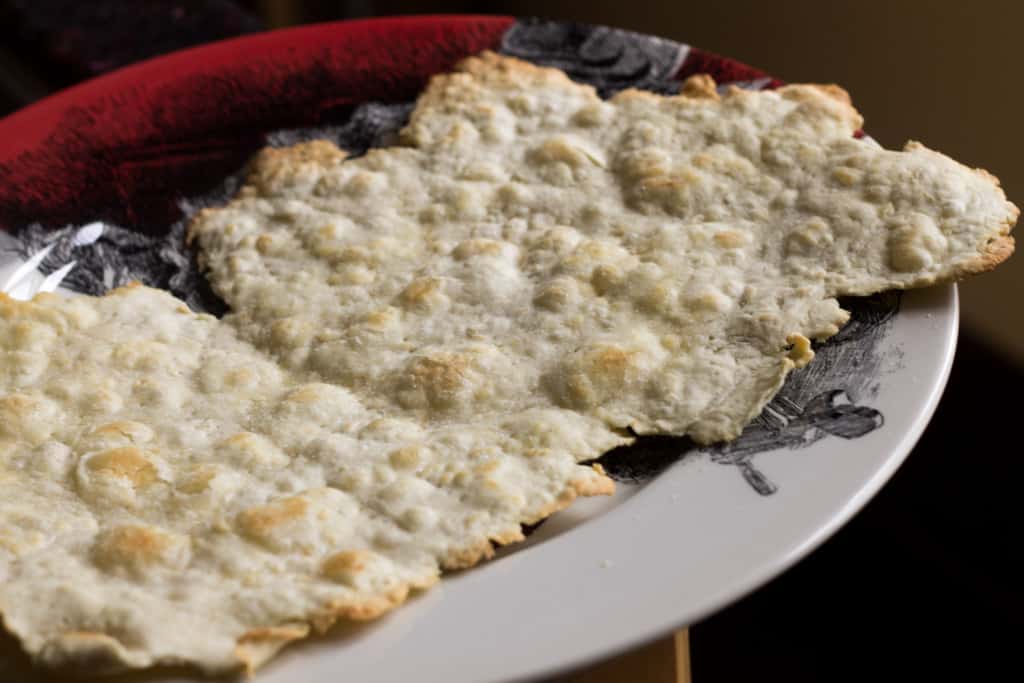 Ingredients
4 ½

cups

sifted all-purpose flour

plus more for rolling (I imagine a combination of whole wheat or spelt flours would also work great)

1

teaspoon

kosher salt

plus more for sprinkling

4

tablespoons

mild olive oil

1

cup

warm water

plus up to an additional ½ cup (I have used the whole 1.5 cups in my matzos)

Flaky sea salt

fresh herbs, dried herbs, garlic, or any other toppings you'd like (optional)
Instructions
Preheat the oven to 500°F (260°C) and place a pizza stone (ideally), pizza tray or a 10-by-15-inch baking sheet (realistically) on the bottom oven rack.

In a large bowl, mix together all of the ingredients, using ¾ cup water to start, until they come together to form a dough. If the dough seems dry, add more water, a touch at a time.

Divide the dough into 8 pieces. Working a piece at a time, flatten each ball slightly and roll it out as thinly as possible with a rolling pin on a lightly floured surface. Repeat with the remaining dough pieces.

If you're looking for neat matzos, trim the rolled-out dough pieces into rectangles (I prefer the rustic look myself). Use a fork to prick holes in the surface of the dough.

lf salted matzoh are desired, brush or spray the dough surface lightly with water and sprinkle with salt to taste.

Carefully place some of the pieces of dough onto the pizza stone, pizza tray or baking sheet. They should fit snugly. Bake until the surface of the matzoh is golden brown and bubbly, 30 to 90 seconds. Using tongs, carefully flip the matzoh pieces and continue to bake until the other side is golden browned and lightly blistered, 15 to 30 seconds. Just let the matzoh get a few dots of light brown; do not let the matzoh turn completely brown as it will taste burnt. Keep careful, constant watch to keep the matzoh from burning; the exact baking time will vary from oven to oven and may get longer with subsequent batches.