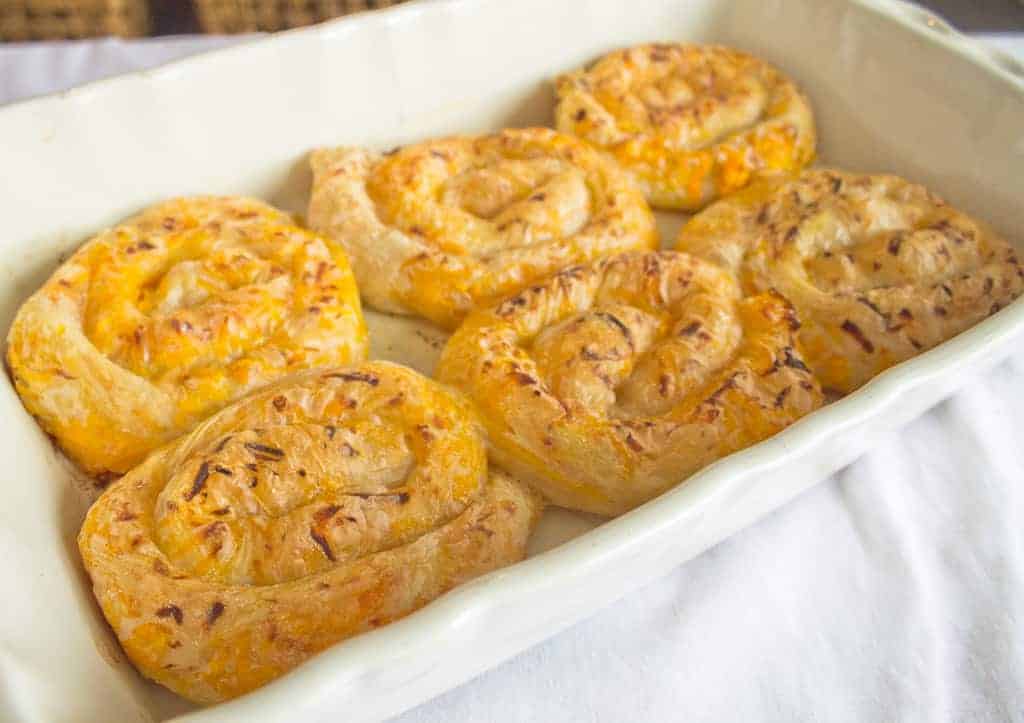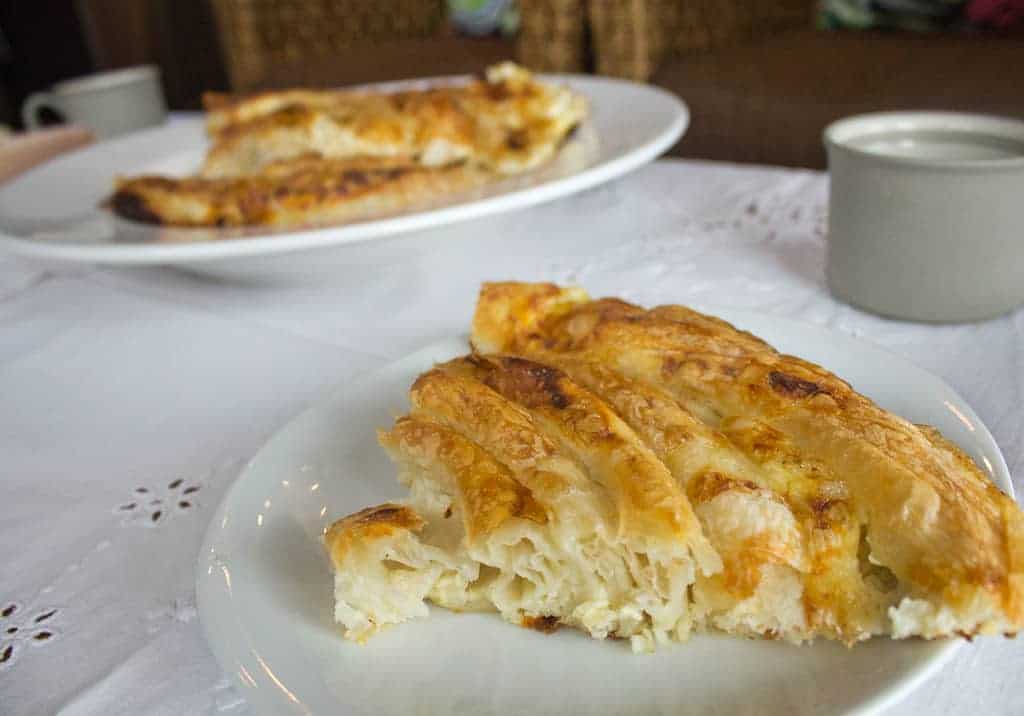 Handmade dough is stretched into a paper-thin, translucent pastry, stuffed with various fillings and rolled into traditional Bosnian pita pie.
The following entry is not my own story. It is another immigrant's recollection of how food got her and her family through some of the hardest times imaginable to our generation: the civil wars of the former Yugoslavia. I would like to thank Rose for agreeing to share her beautiful skill, recipe and story.
Jump to: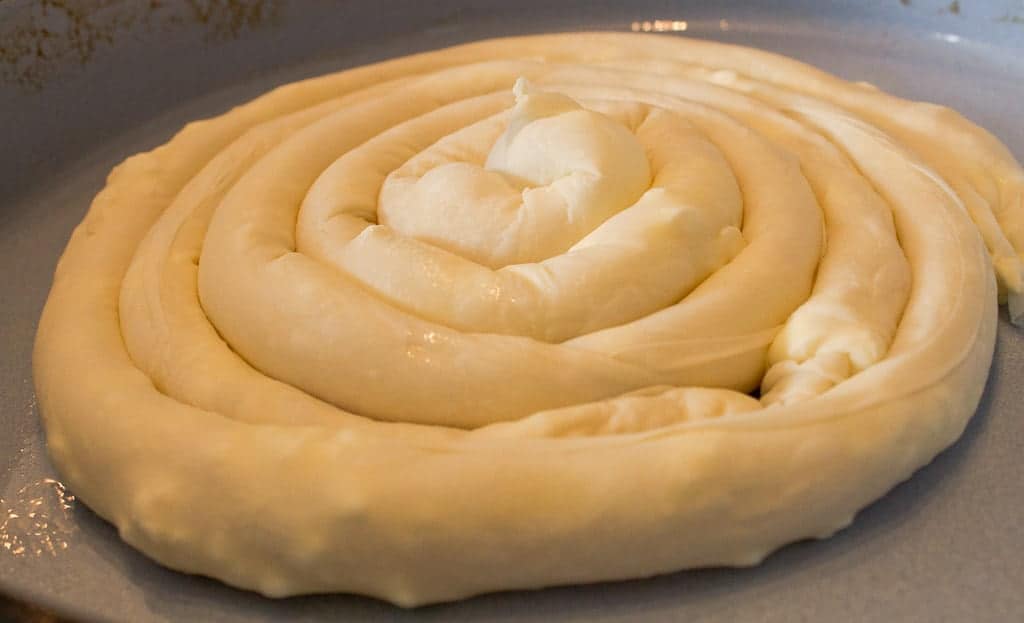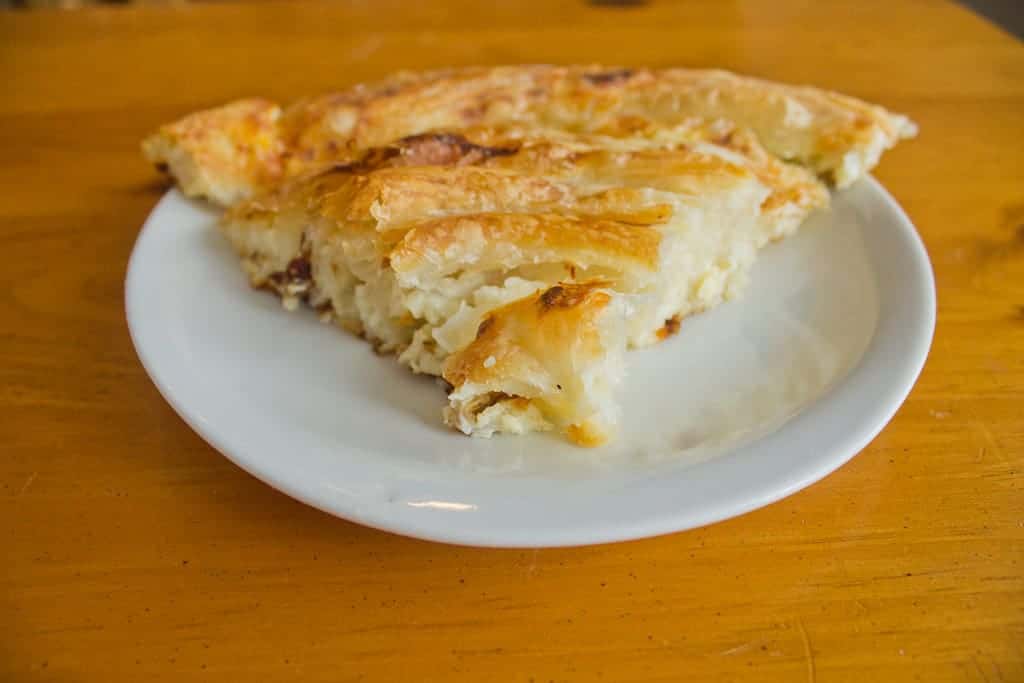 Bosnian Pita: A Historical Dish
Handmade dough is stretched into a paper-thin, translucent pastry, stuffed with various fillings and rolled into traditional Bosnian pita pie.
"I'm the only one in our group of friends who makes this," Rose says to me simply, but her eyes are glinting with pride.
She knows that few people nowadays take the time to make a true Bosnian pita. Few of us have the time or ability to roll out dough, make filling, and assemble one of the most complicated pastries I have ever seen.
And yet, back home, this was "everyday food," even during the turbulent civil wars of Yugoslavia in the 1990s. "Now, it's for special occasions," Rose remarks, and I can't tell if this disappoints her, or makes her even prouder to be one of the last bearers of this skill.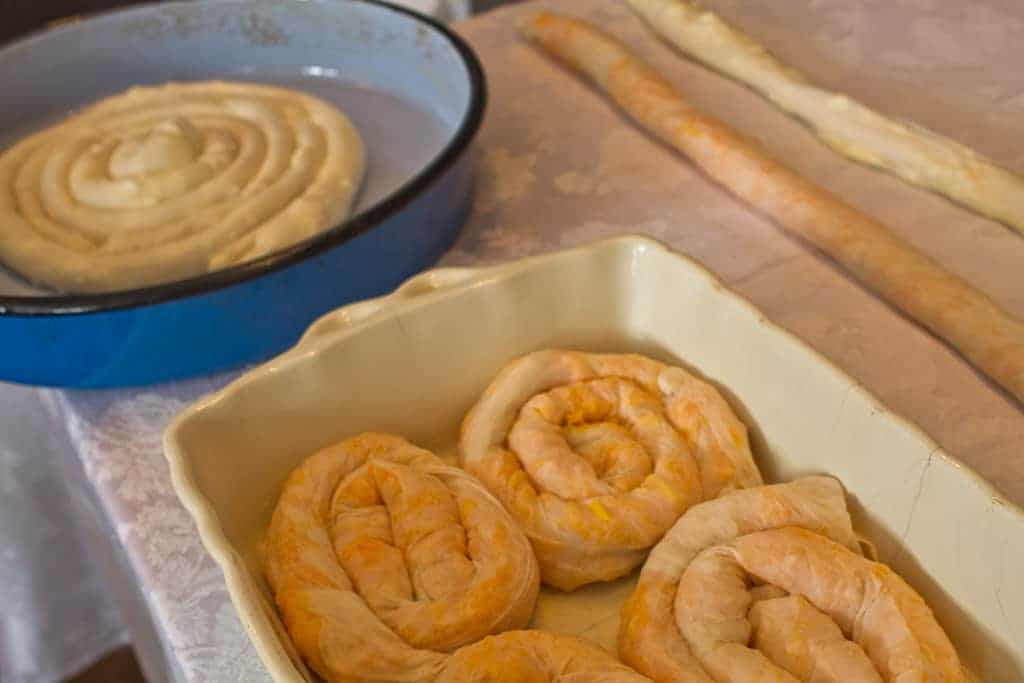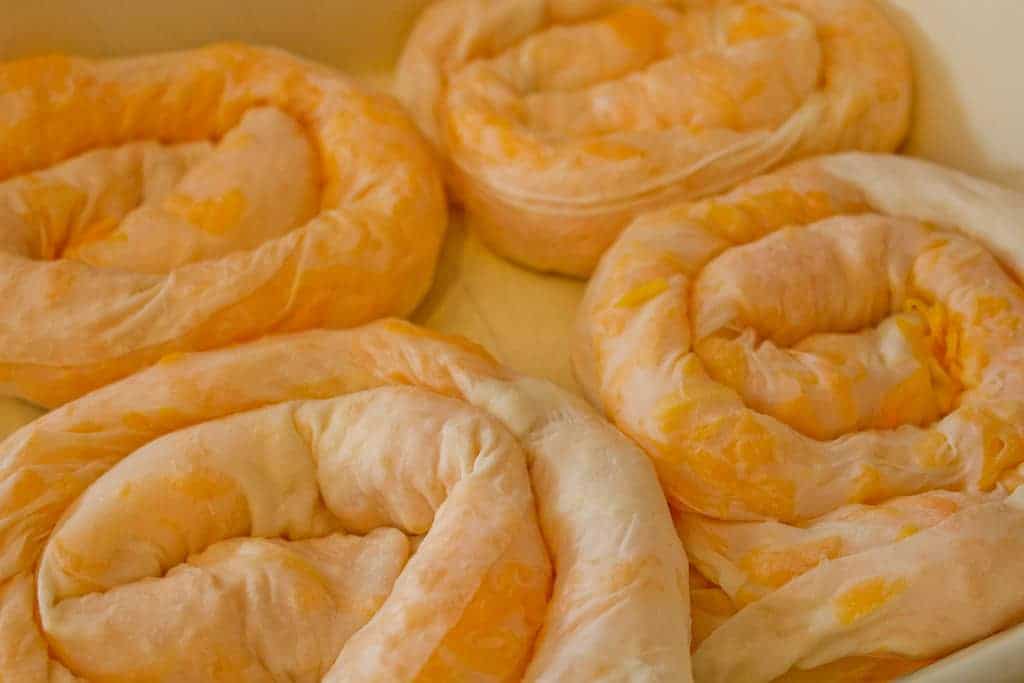 A Rose By Any Other Name...
Rose grew up in the former Yugoslavia, in the Bosnian town of Tuzla. She is a slight woman with dark curly hair, big eyes that crinkle at the edges, and a captivating smile.
She keeps an immaculate house, full of tasteful personal touches and lots of light. Little Bosnian artifacts are displayed in various corners, bringing a touch of the Middle East to her otherwise modern home.
Rose is a little shy, slow to open up at first, but her warmth radiates through her words, breaking down barriers and making one feel welcome at her home and table.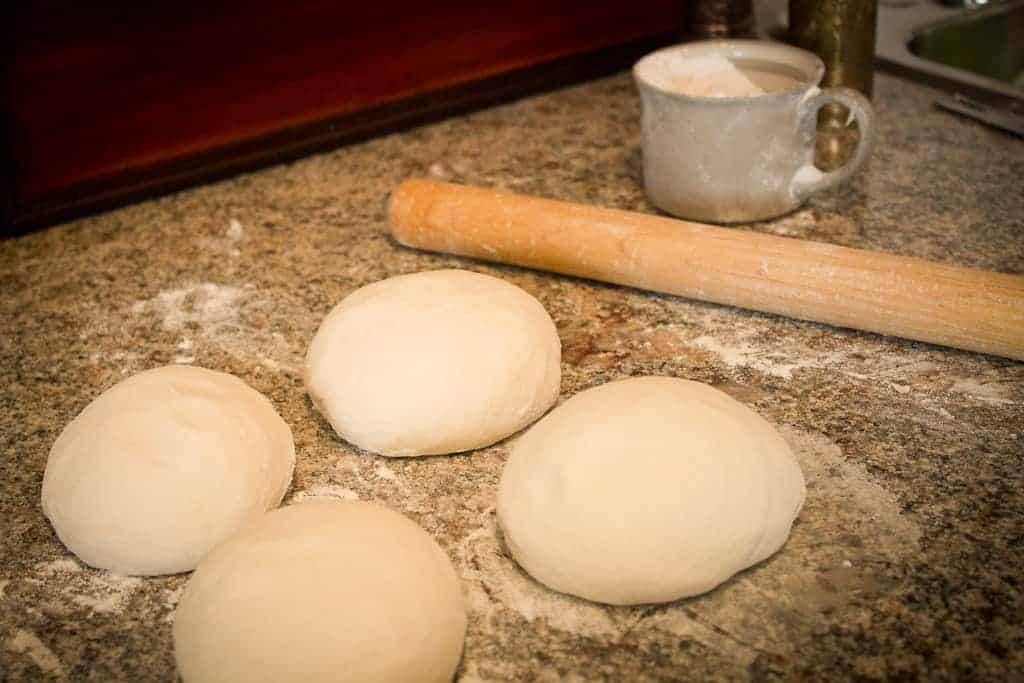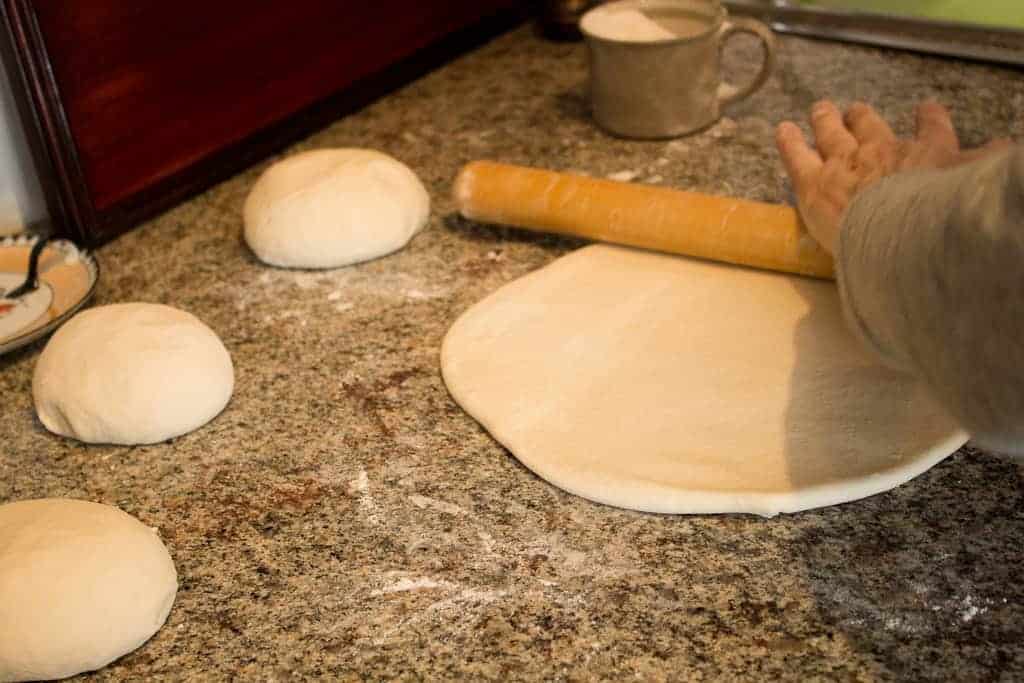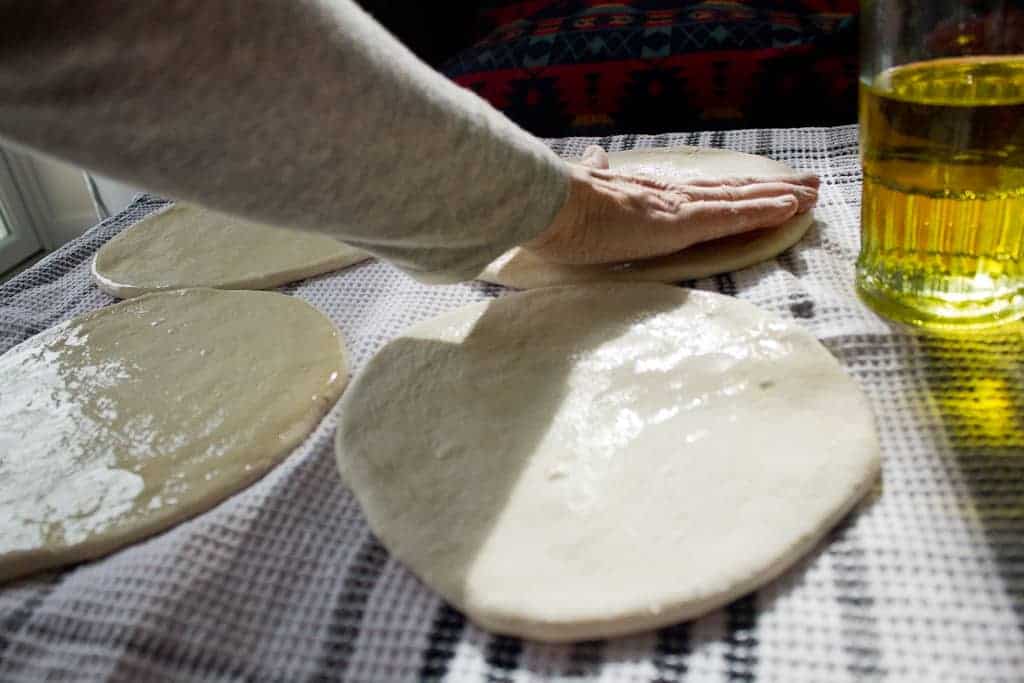 After many years of practice, her Bosnian pita-making technique is flawless. She moves through the kitchen with confidence, gently massaging the dough, tugging at the edges of paper-thin pastry, stretching it to a seemingly impossible size.
Yet Rose didn't start making pita until "The War" started, when she could no longer go to her mom for this traditional pie.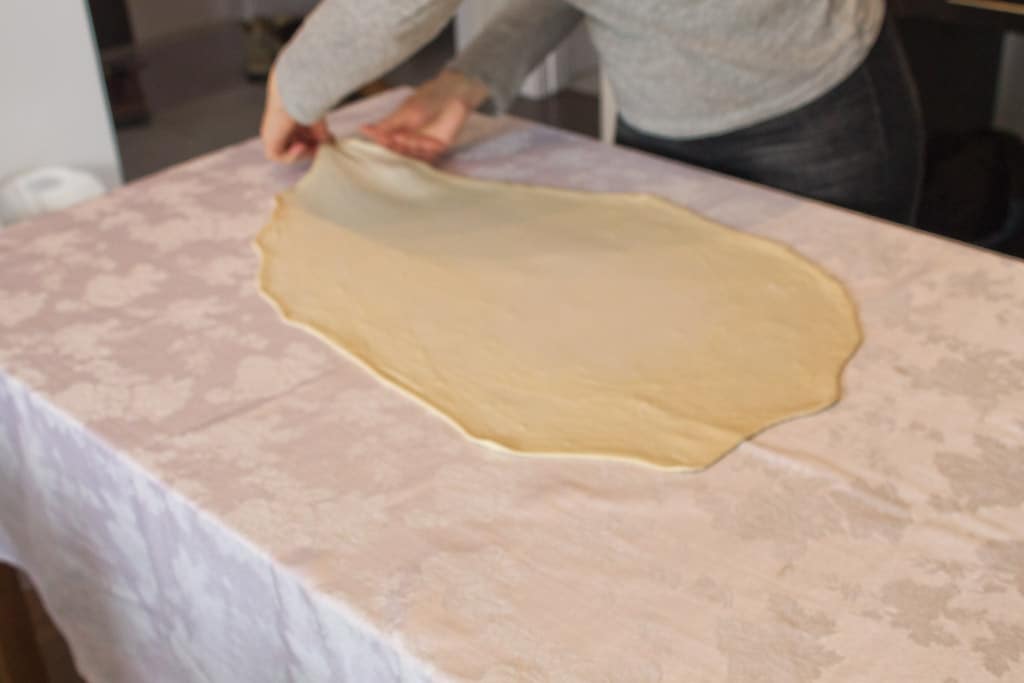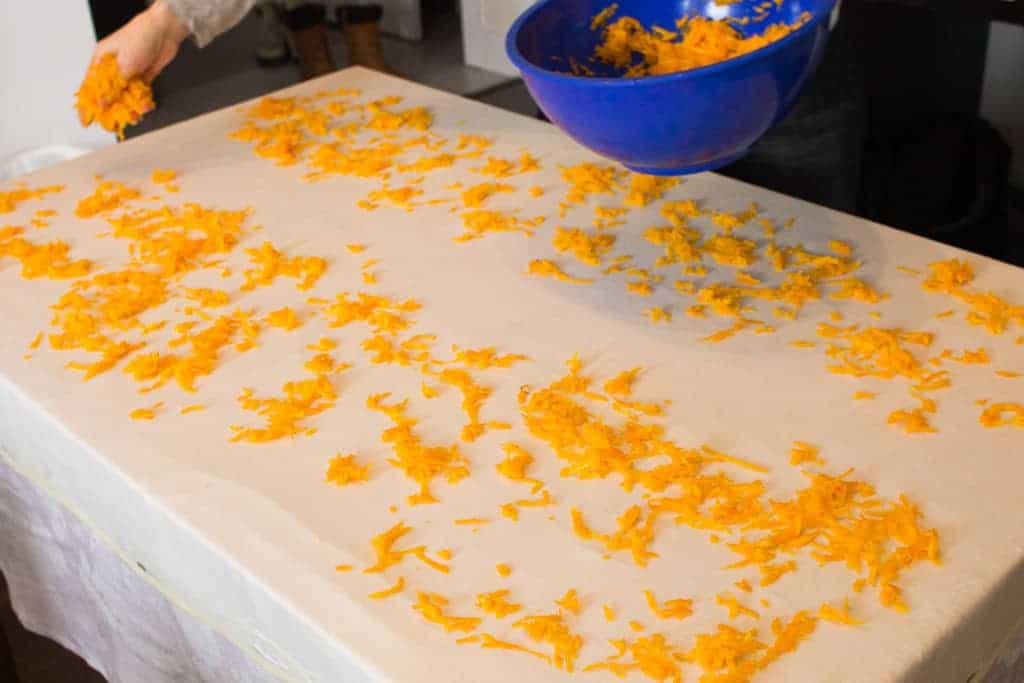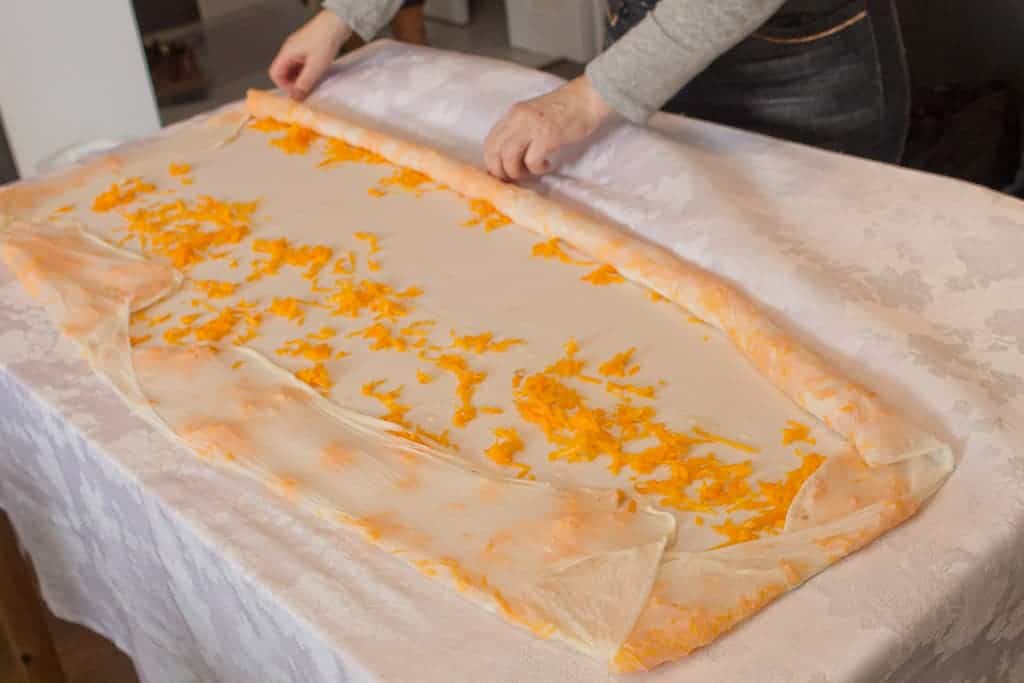 Learning to make Bosnian Pita: The Technique
Learning how to make Bosnian pita herself proved to be the perfect solution for days of war, when transport was cut off, supplies were uncertain, and people often had to make due with very little for very long stretches of time.
"You can put anything in a pie. Whatever came from the garden, or whatever comes from humanitarian aid," Rose says nonchalantly, as though the experience of waiting on Red Cross and UN planes to drop off food and bandages was a regular occurrence for me as well.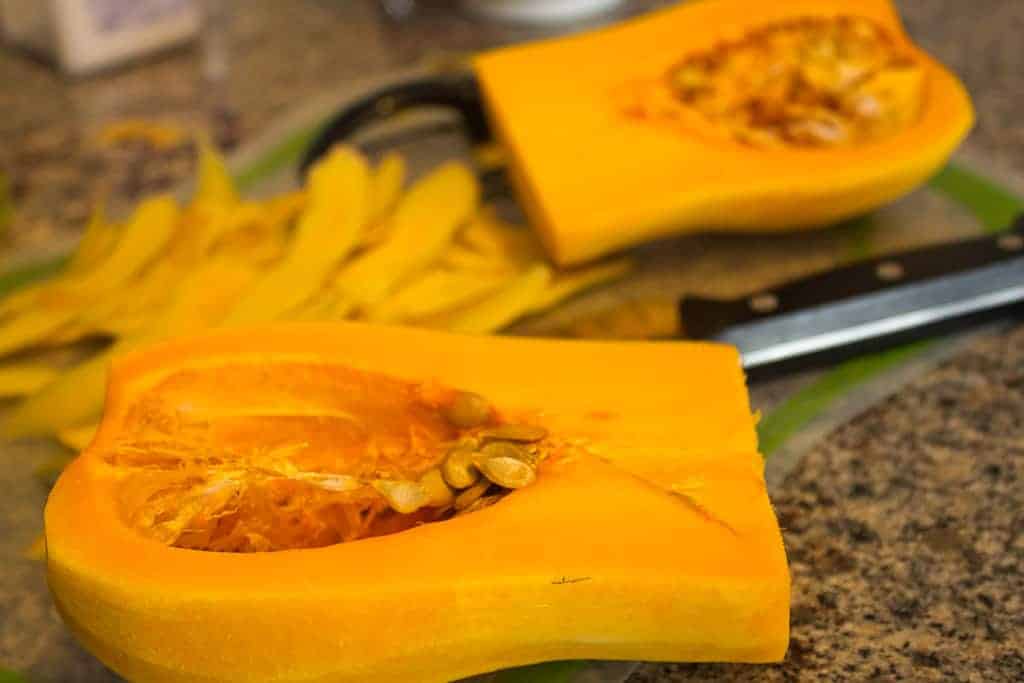 What to Stuff Inside a Bosnian Pita?
On the day we cook together, Rose assembles three fillings: butternut squash, cottage cheese, and apples with cinnamon and brown sugar.
They are simple, free of superfluous ingredients and shock-me spices. The resulting flavours are clean, vibrant.
But the fillings could really be anything: add some spinach to your cottage cheese, or some raisins or walnuts to your apples. Rose is as resilient today as she was during the war.
"Until today, that's how I cook. Open the fridge, and [I take] whatever is in it, as long as there's no waste."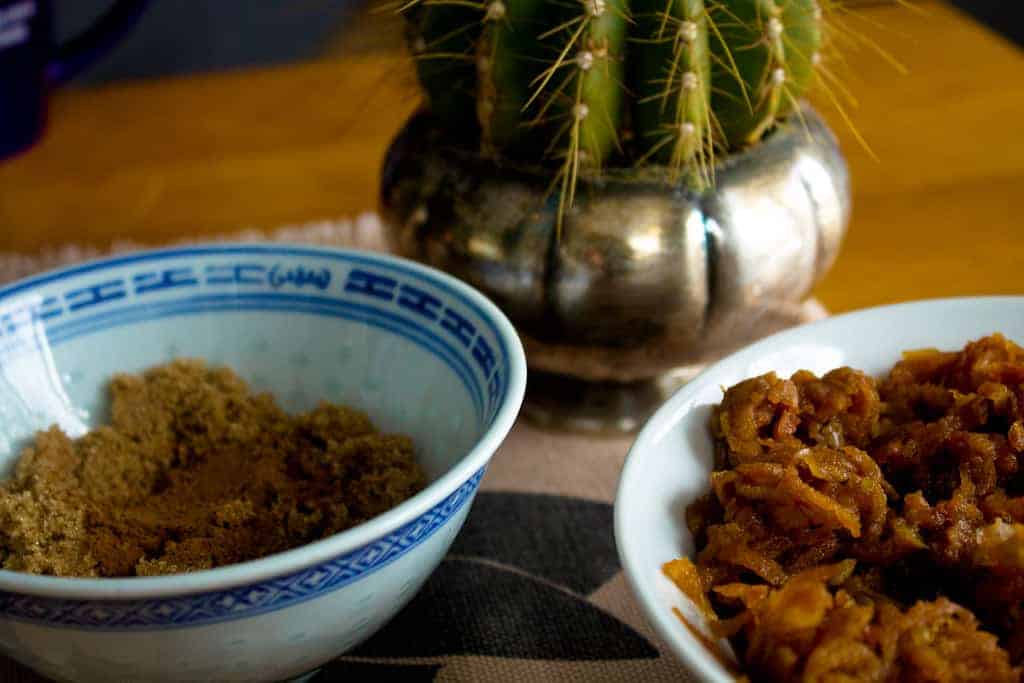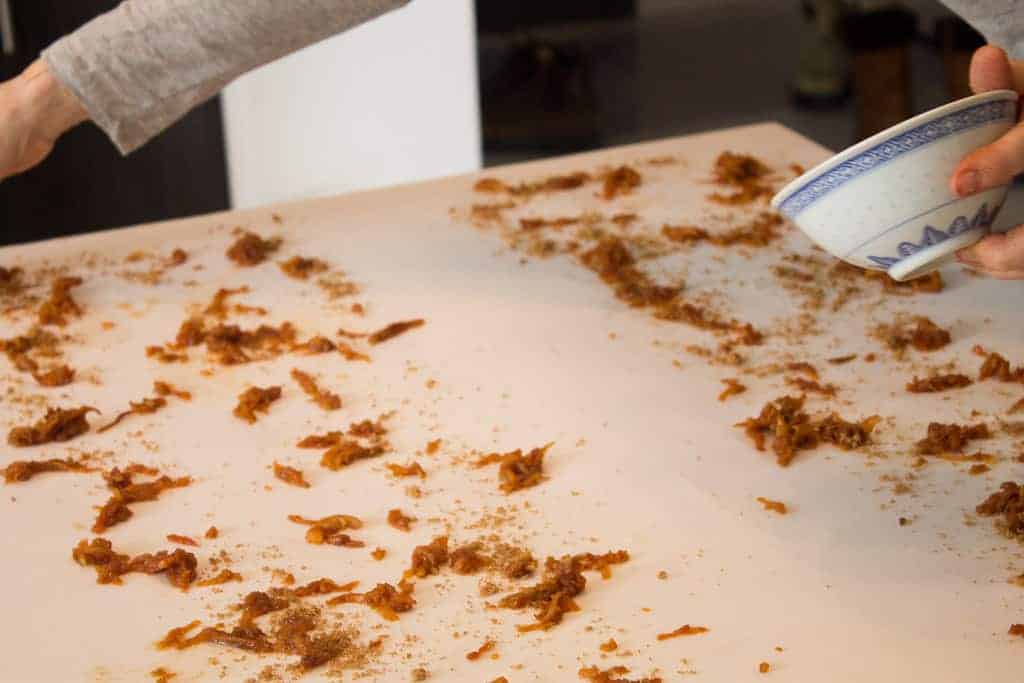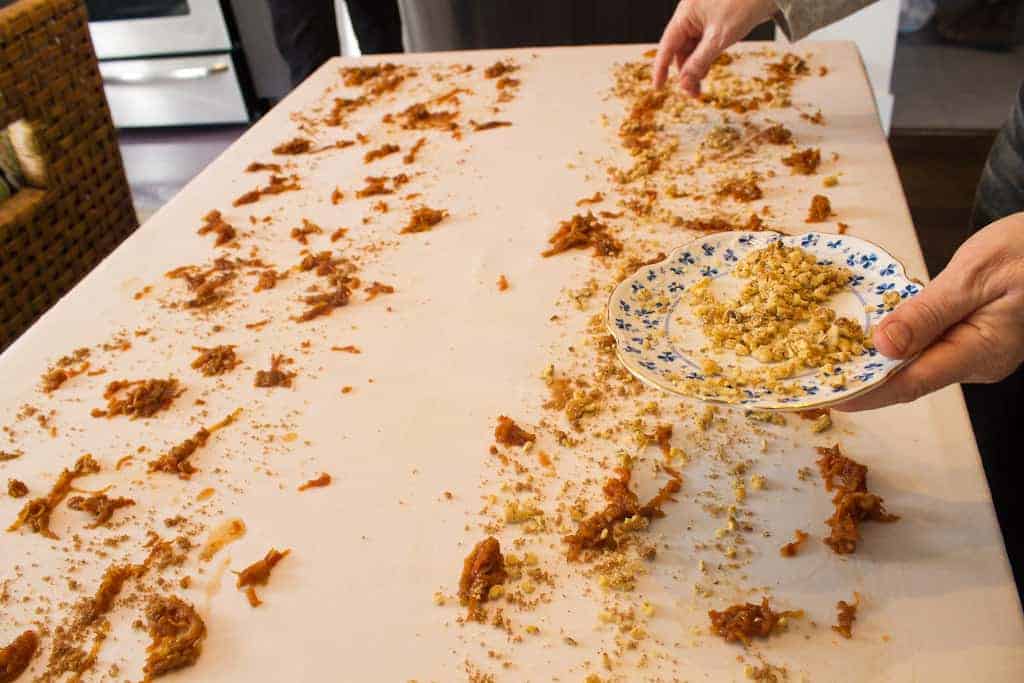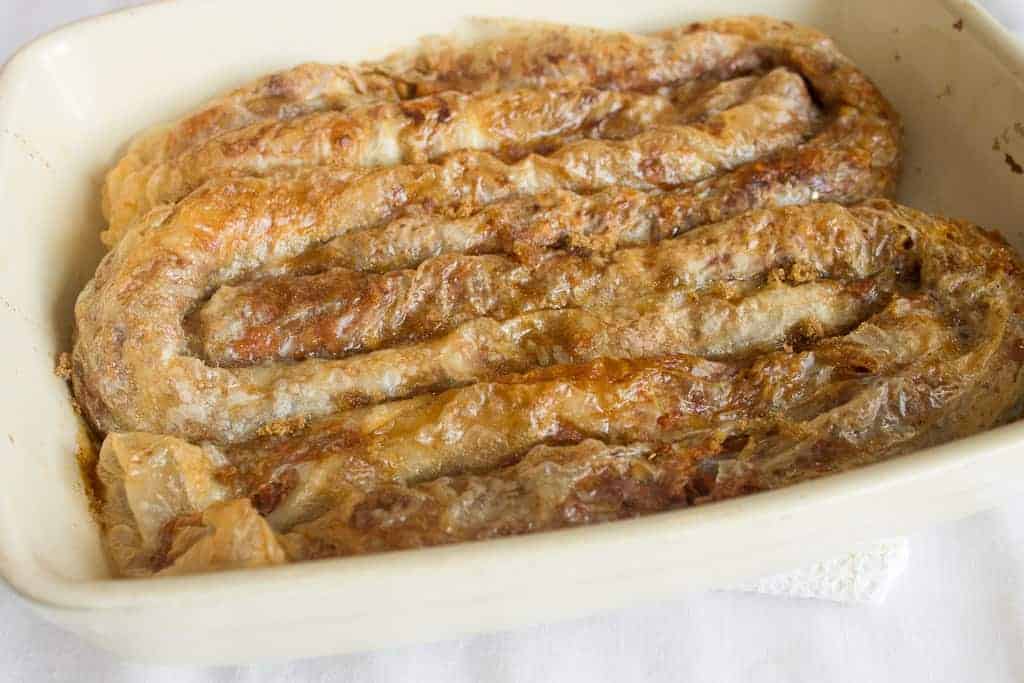 This adaptability is a hard-earned skill, an openness to changing circumstances that is familiar to others who have experienced strife, food shortages, poverty, or uncertainty. Yet not everyone who makes Bosnian pita is that open to improvisation. Not everyone adapted to the war, Rose says. "My mom couldn't adjust to the limitations. She stopped making it (pita)," she lowers her eyes, her voice getting taut.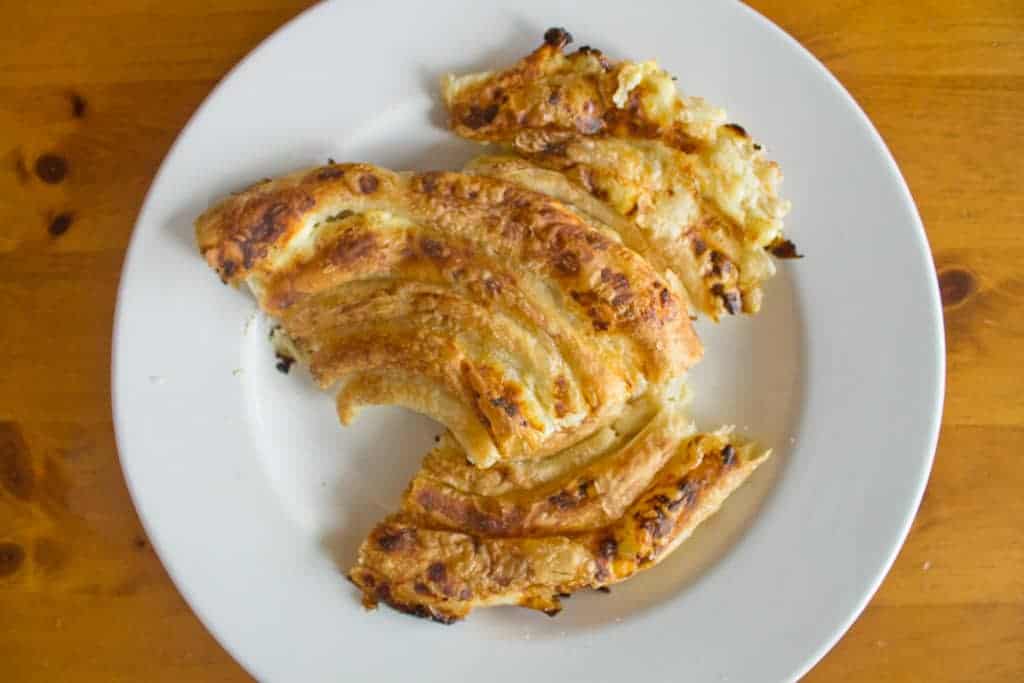 When Rose rolls out her dough to make Bosnian pita, she brings this history with her into the kitchen. She brings in the days when the fridge was bare and the garden overflowing with nothing but spinach.
And above all, she brings in that sense of resilience, the make-do-out-of-nothing attitude that I recognize from my own grandmothers.
I believe it is precisely this that makes this immigrant's table so welcoming.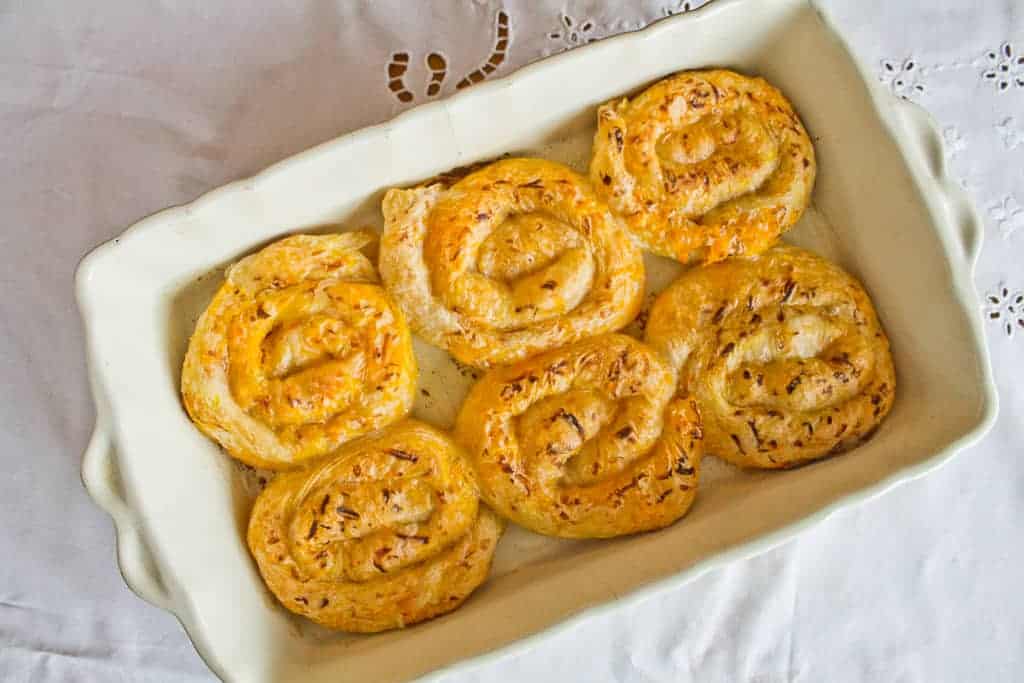 P.S. - I have since tried finding the round, enameled pan that Rose says is traditionally used for making pita. This 9" enamel round pie dish
was as close as I've gotten, but it's really nowhere near big enough for the pita Rose rolls out. You can roll the pita into small spirals inside several pie dishes to get that beautiful slice. Or, make little spirals and arrange them in any large casserole dish, and serve them individually.
Step-by-Step Web Story
Check out our the step-by-step web story for how to make Bosnian Pita!
Recipe