When she took me by the hand and pulled me upstairs to play with her Barbie dolls, I still had no idea who she was. I hardly understood a word that was coming out of those childish pouty lips, her teeth and tongue moving in ways I could not comprehend, producing guttural sounds and syllables I could not imagine. But the promise of play and Barbie and friendship was enough to overpower me, and so I followed. And I stayed for lunch. And I came back. And I discovered a world of flavours, spices, and squash salads.
Shirley was the neighbour living above me in our first apartment in Rehovot. She had long, sleek and heavy black hair that fall in cascades down her back. She had a heart-shaped face and small hands and a sing-song voice. And above all else, she had kindness to reach out to a stranger, a girl who clearly needed more friends. And for that, I will always be in her debt.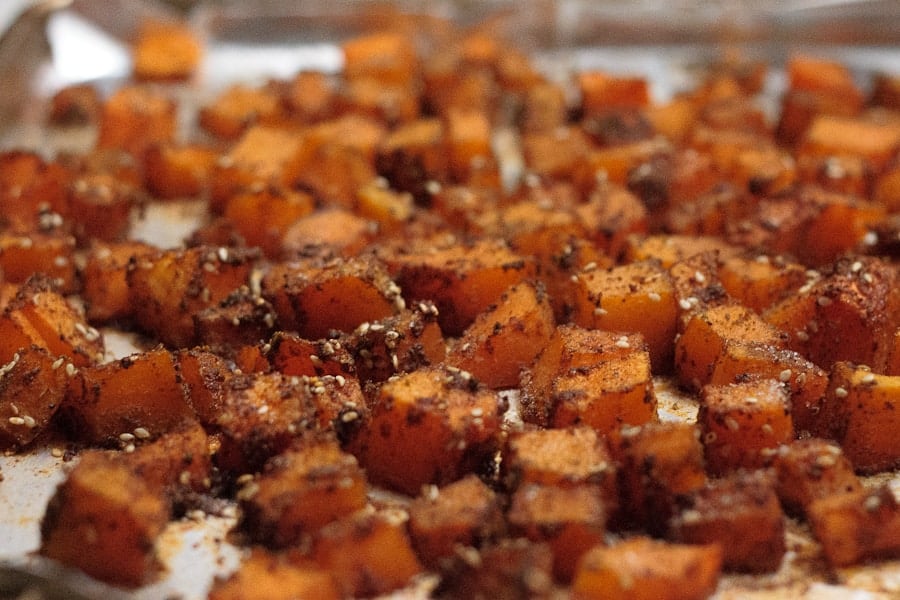 I remember her room full of toys. Barbie dolls of all skin colours and sizes (I'm pretty sure she even had Skipper, Barbie's younger sister), with which we would spend hours playing. We changed their clothes and cut their hair (once, to the disastrous results every child remembers). I learned the language and we shared bits of ourselves over dolls, spiced nuts, and deeply flavoured Moroccan and Tunisian salads.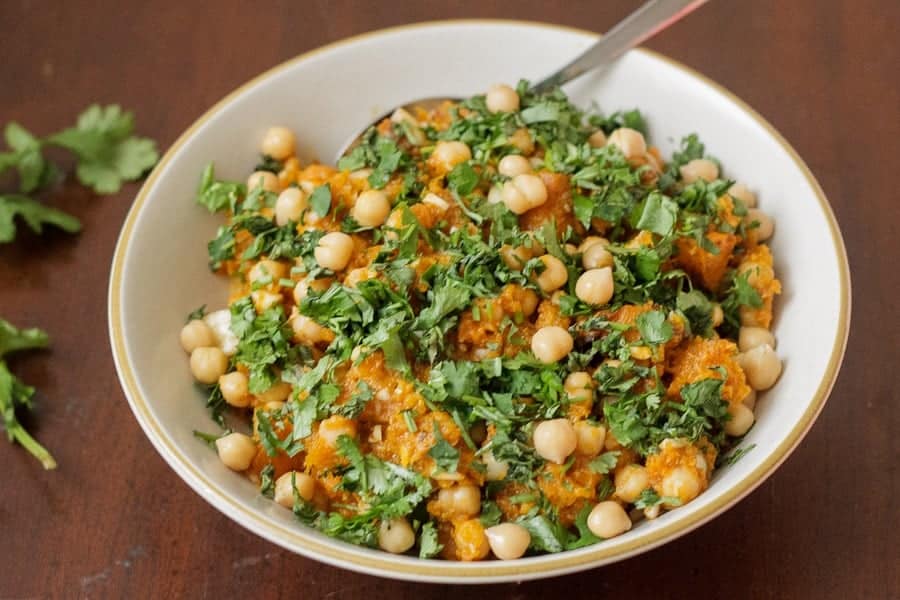 After enough hours spent playing with Shirley, I started asking for Barbie dolls every chance I got. I still remember to this day the typical price of a Barbie doll in Israel in those days - 84 shekels, the equivalent of $25 today, and more than four hours of work for my then-minimum-wage-earning parents. Suffice to say it was a far-fetched dream. But after saying no enough times, I guess my parents' heart broke, and they began buying me 10 shekel Barbie-like dolls from the corner store. I can still remember the bitter taste of disappointment, the embarrassment of showing these unbending, stiff, ugly dolls to anyone but myself. But when no one was looking, I still played with them, envisioning worlds built upon Chinese-made fake facsimiles of the things I thought I yearned for.
Wanting to contribute something to our unequal playtime, I would ask my mother to sew little Barbie outfits; sometimes, I even tried to sew them myself, Hawaii trousers in strange prints and t-shirts that had no bend to them and were not even sewn around the edges. Like my dolls, these attempts too were fake, lacklustre versions of the beautiful velcro, vinyl, and polyester outfits that Mattel produced for Barbie. Though Shirley had the grace to not say anything, I still stopped bringing them to playtime.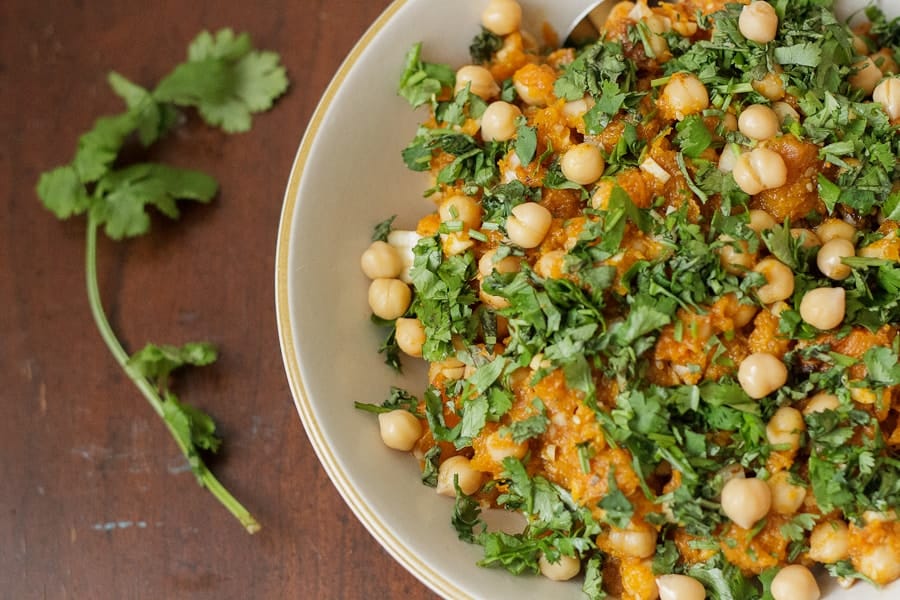 And so our days went, in games of Barbie and over plates of unidentifiable food. Except I was slowly learning what I liked, which of the dried fruits in the basket were my favourite, which baked goods tasted sweetest, which bourekas crumbled the most when you bit into it. And which squash salad I preferred.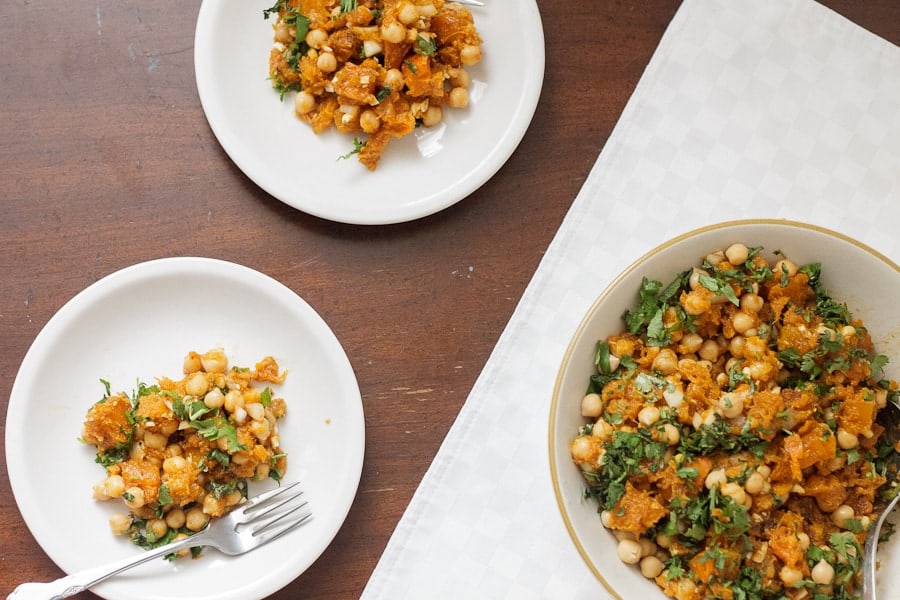 Now, I do not yearn for Barbies anymore. I don't want an original Skipper, or a cheap Chinese version. I am not mad at my parents for not buying me a real Barbie until I was probably 12 (if ever, really; I remember my sister had them - I don't remember ever having them myself). I don't want to learn how to sew doll clothes, kiss Ken, or colour Barbie's colour neon green. All that is in the past.
But what remains with me of our play dates is my desire to taste, to try, to learn more about Jewish Eastern foods, Sephardic and Mizrahi alike. I still want to taste more bourekas combinations, try more spice mixes, taste more nuts. I still want to dig my hands into bags of beans and rice, smell their fragrance waft across the room, feel them cascading between my fingertips. I still want to measure and sprinkle cinnamon and cumin, to stir honey and to chop nuts. And I still want to eat Tunisian salads like Tirshi squash salad. And perhaps, more than anything else, this desire is the greatest gift Shirley has ever given me.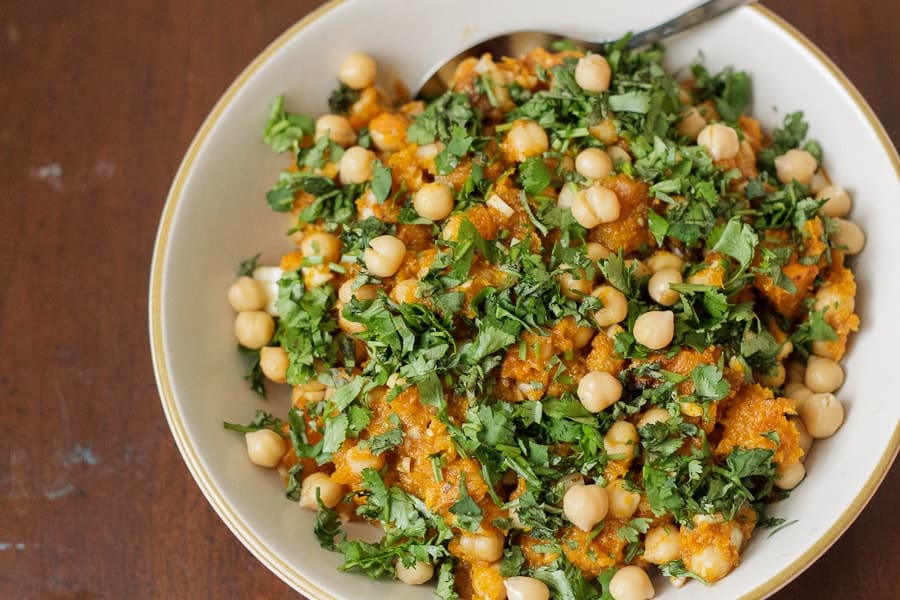 This take on Tirshi is far from traditional. The real Tunisian Tirshi involves boiling squash (sometimes with potatoes and carrots and even yams, sometimes without) until it's soft, then mashing it with a fork into a spread that is flavoured with garlic, lemon juice and hot paprika. It's delicious scooped up with a warm pita, or served with pickles as part of a larger falafel or meats platter.
But my favourite versions of salads usually have some body to them, and I remember a Tirshi-like concoction served at my favourite Libyan shakshuka restaurant that involved just gently spiced cubes of carrot and potatoes. So I did something to Tirshi squash salad that many would frown upon - I roasted butternut squash (because that's what I have, but I would recommend using pumpkin) with spices in the oven, kept some of it whole, added chickpeas for the crunch and texture, and sprinkled the whole dish generously with herbs. And though it's not exactly like the real deal I remember from the house of my Moroccan-Tunisian friend, I think I actually like my version better.
So perhaps unlike the fake Chinese dolls, my fake Tirshi squash salad actually surpassed its namesake.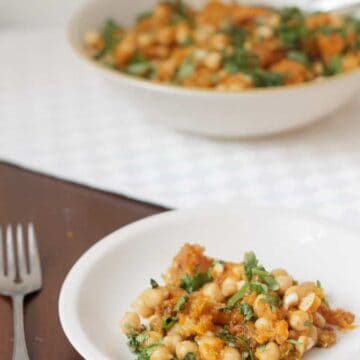 Tunisian Tirshi squash salad
My take on this Tunisian Tirshi squash salad involves big chunks of roasted squash, mixed with creamy chickpeas and sprinkled with sharp garlic and lemon juice. It is a spicy, sour and sweet salad that will be remembered by all who taste it. Feel free to use the traditional pumpkin or butternut squash.
Print
Pin
Rate
Ingredients
6

cups

of squash or pumpkin

cubed into 1-inch cubes as uniform as possible

1

TB

cumin

½

TB

paprika

1.5

TB

za'atar

optional

4

TBs

olive oil

3

cup

cooked chickpeas

or 1 can of chickpeas, drained

½

onion

4-6

garlic cloves

½

teaspoon

hot paprika

juice of 1.5 lemons

1

teaspoon

of salt

or more, to taste

A generous handful of cilantro or parsley
Instructions
Preheat an oven to 375F. Chop your squash into uniform cubes. Cover a baking sheet with aluminum foil, arrange squash on sheet, sprinkle with cumin, paprika, za'atar and olive oil, and mix well to ensure all pieces are coated. Bake at a 375F oven for 20 mins on one side, then 20 minutes on the other (instead of turning all my squash pieces oven, I just switch the oven to the grill setting).

Meanwhile, mince onion and garlic finely. Squeeze out the juice of the lemon.

When squash is baked, transfer ¾ of it into a large bowl. Using a fork, mash the squash into a uniform spread with few chunks. Add garlic, lemon juice, onion, hot paprika and salt, and stir well to combine. Add in chickpeas and stir to combine. Finally, add in remaining squash and stir very gently to combine, maybe even with your hands, taking care not to squish the remaining pieces (like I said, I like my salads to have body). Transfer to a nice serving bowl.

Chop a generous handful of cilantro or parsley, and top the salad with it. Serve immediately, or keep in the fridge to eat for days - this salad keeps extremely well.