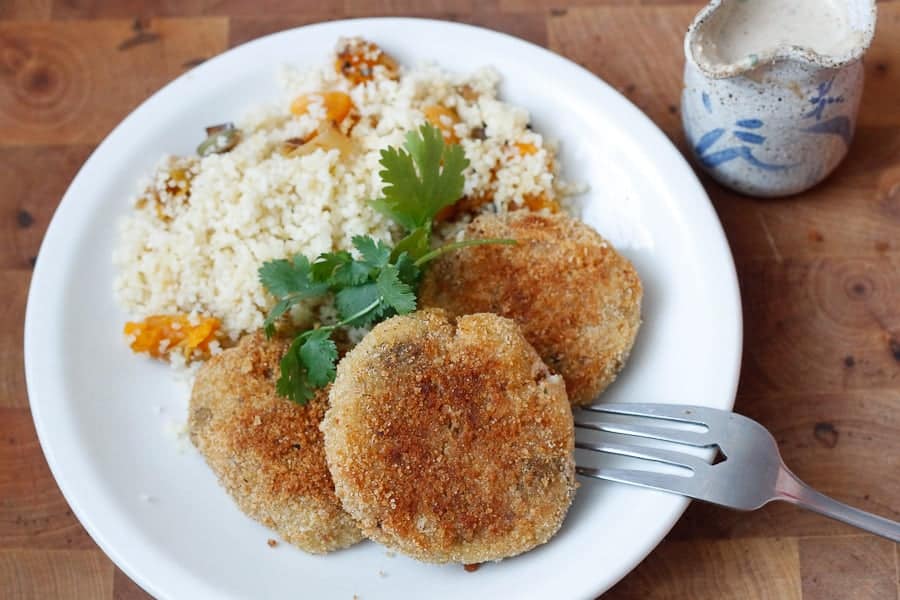 Whether you call them bastilles (the Jewish Sephardic way), kolduny (as Russians Jews do), or simply stuffed potato patties, the idea of mashing potatoes into a puree, stuffing them with your favourite filling, and then frying them in a generous helping of oil has deep roots in Jewish cultures around the world. So when a package of beautiful Baby Boomers from the Little Potato Company arrived at my doorstep in the weeks leading up to Hanukkah, I just knew I had to pay homage to this traditional Jewish dish.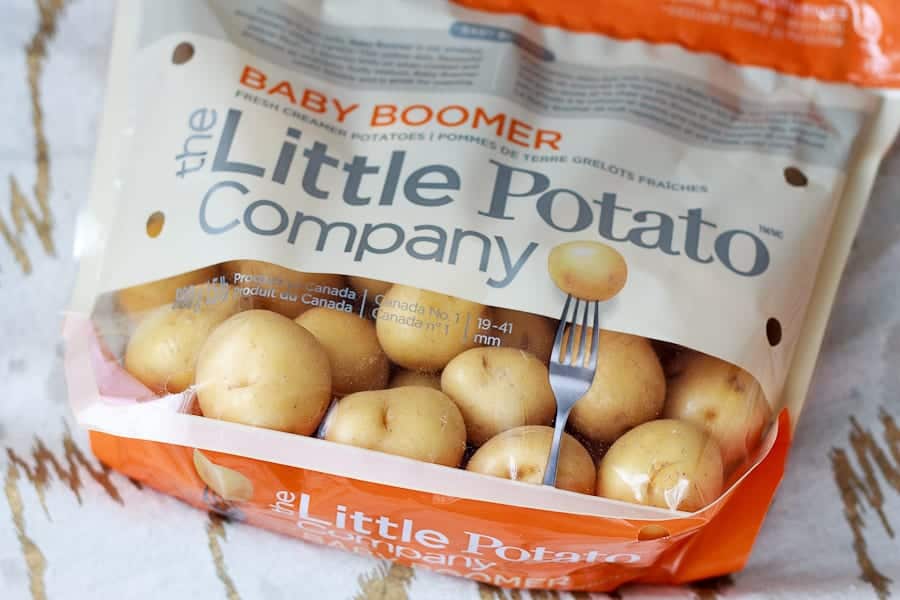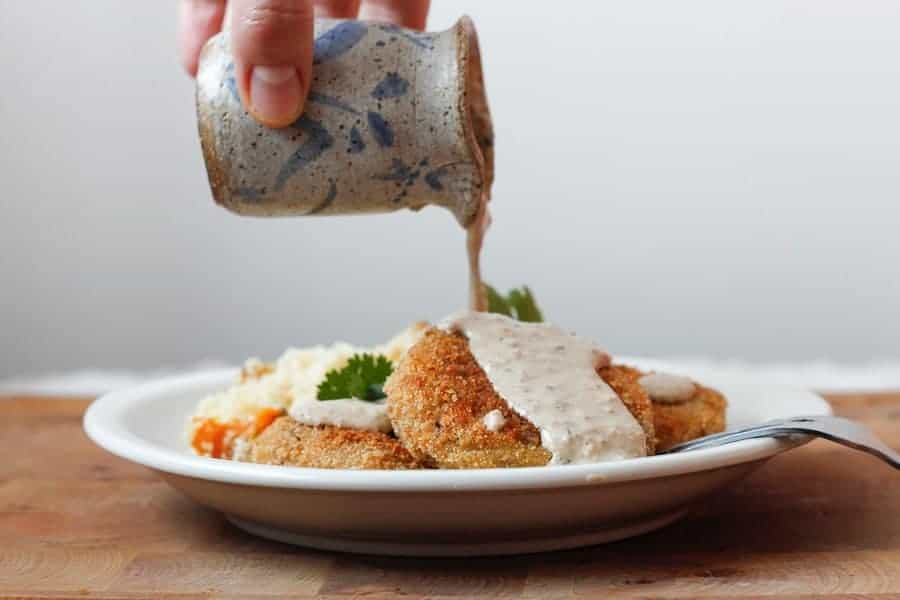 As a vegetarian, I could never get my hands on a good potato patty in Israel. Most of the ones available in roadside restaurants, market stands, and even Sephardic households are stuffed with a well-seasoned blend of meat and onions. But when I did find some that were vegearian, they were often stuffed with paprika-scented blend of chopped hard-boiled eggs - and my hatred of yolks has already been documented on this blog.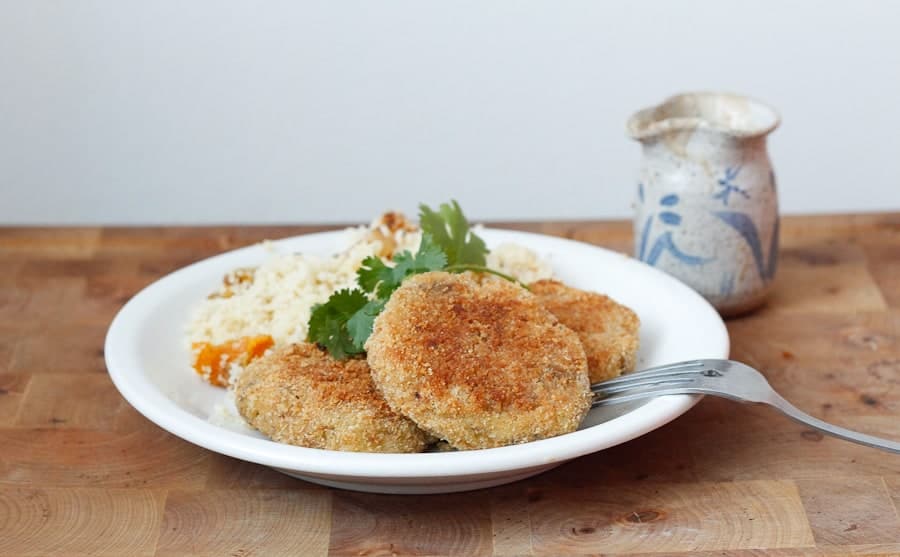 On the rare occasion that I found some potato patties stuffed with cheese and pesto, usually in the vegetarian supermarket aisle, I grabbed them as fast as I could. Eating one was always a special occasion: vegetarian bastilles are often deep-fried, and when you bite into them their crackling bread-crumb exterior breaks apart and yields a creamy layer of mashed potatoes, followed by the soft, fragrant and deeply delicious filling. The occasion definitely called for savouring, and a hefty side of tahini (eh, who am I kidding, everyone I know eats them with ketchup like a proper eight-year-old).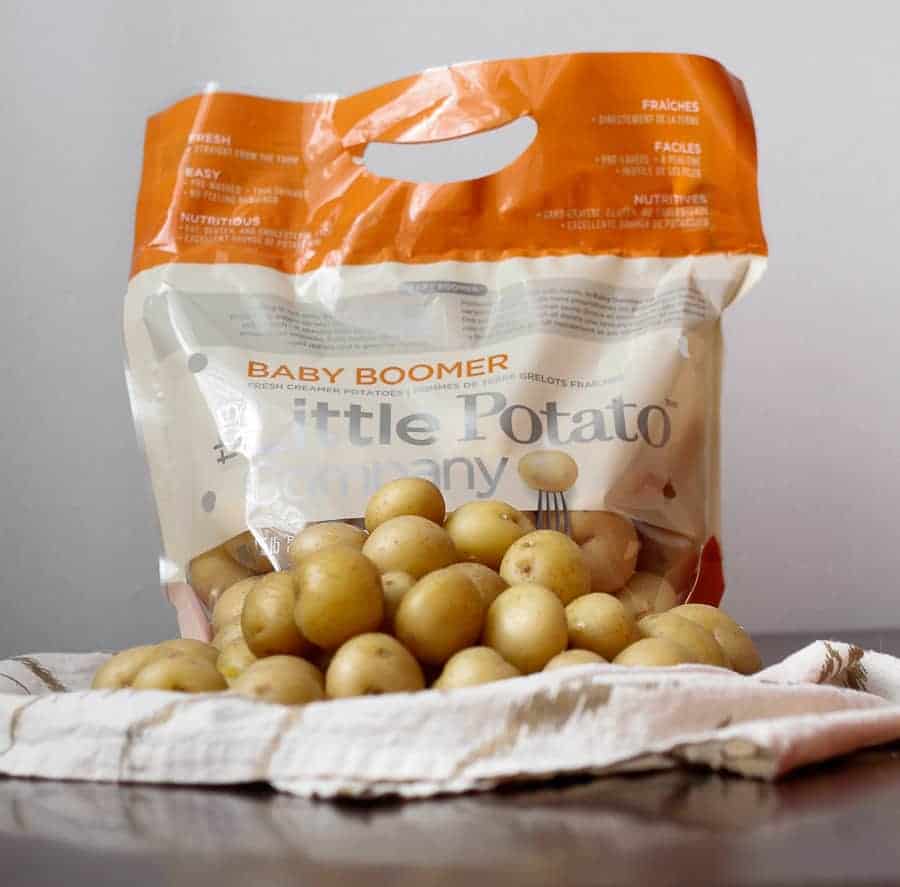 So when I opened the bag of Baby Boomer potatoes from the Little Potato Company, I immediately knew I wanted to highlight the creamer potatoes', well, creaminess. Creamer potatoes are a specialty type of a premium little potato variety that is thin skinned and rich in flavour. They work well in roasting, baking, and frying - and, as I learned, very, very well in purees.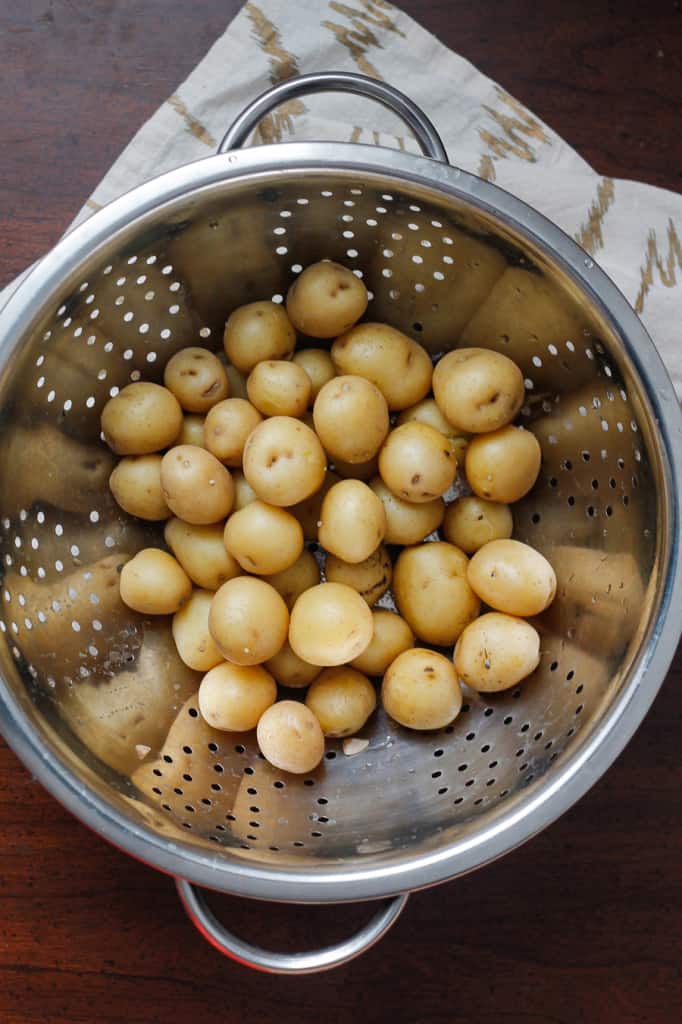 But before I proceeded to cooking, I wanted to learn a bit more about the people whose product I would help support (due diligence, yo!). The Little Potato Company is meticulous about the size of potatoes they work with: each bag is packaged with only potatoes of a similar size, and they do not work with potato varieties that grow larger than 1 ⅝". Unlike other bags of 'baby potatoes,' where potatoes are just picked before they are allowed to grow to maturity, the Little Potato Company only works with small kinds of potatoes for its creamers. And the best part is? No potatoes are genetically modified here, and are all a result of careful breeding and natural selection (the good, ol'-fashioned farming way).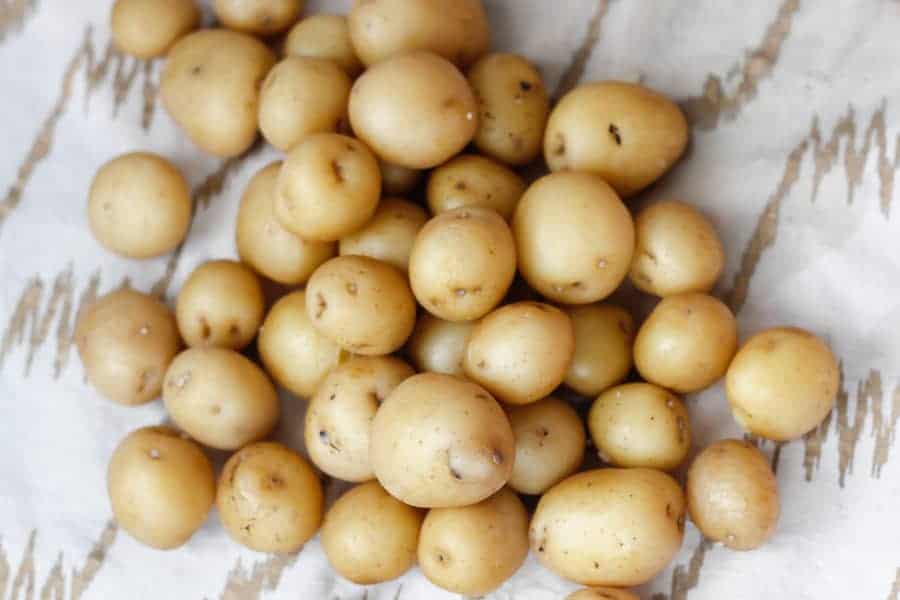 And here at the Immigrant's Table, we just love a good immigrant story. So I felt way more confident of my choice to support this company when I read of its founding in Alberta by a Dutch immigrant, whose daughter is still the company's CEO to this day. They also donate potatoes to food banks. And honestly? I just really love their products (their Fingerlings potatoes, simply roasted with rosemary, have also been figuring prominently in our weekly rotation).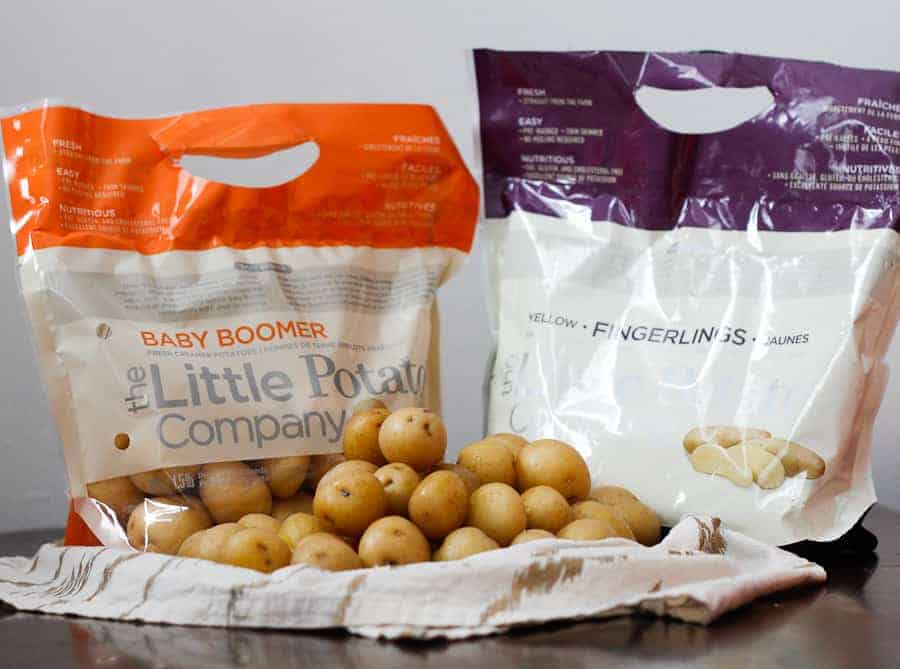 So with all that knowledge in mind, I proceeded to boiling my Baby Boomer potatoes to creamy perfection. They were then mashed, spiced with paprika and pepper, and, held in the little palm of my hand, stuffed with a sauteed onion and mushroom mixture, and sealed with more potato mash. But as befitting my healthy approach to Hanukkah, I once again opted to bake these babies instead of frying - and I couldn't be happier with my decision.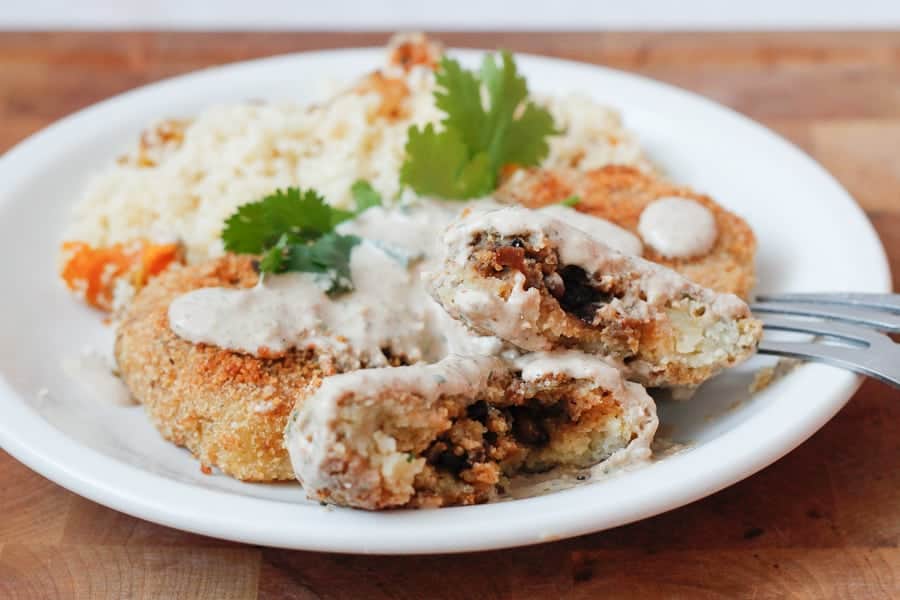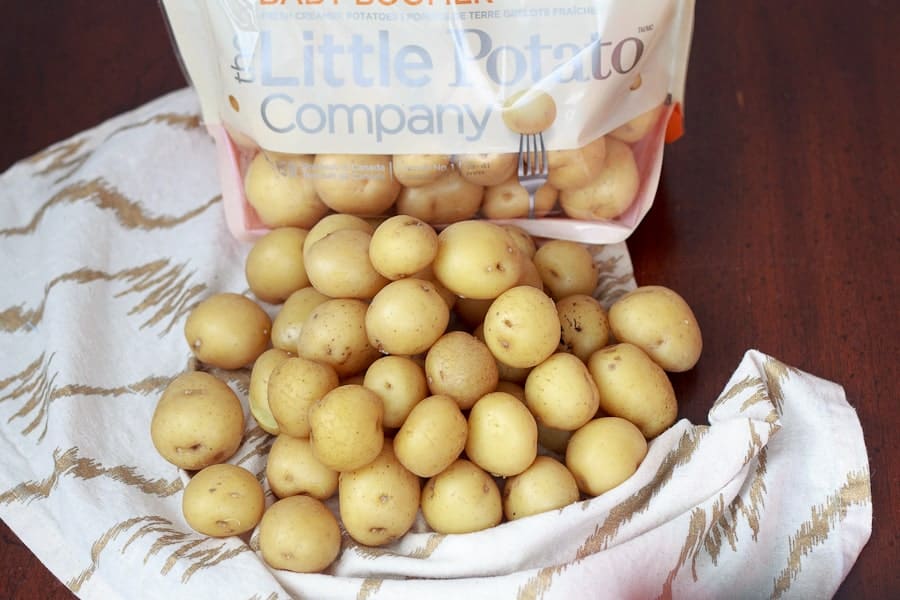 The resulting vegetarian stuffed potato patties combine the perfect creaminess of the Baby Boomer potatoes, the fragrance of Middle Eastern spices, and the silky texture of caramelized mushrooms and onions. They are also vegan and gluten-free - and honestly, what more could you ask for in a Hanukkah appetizer?
They would also pair beautifully with some stuffed mushrooms for a starter, and Lebanese stuffed zucchini for a main.
Come back for a perfect Hanukkah recipe round-up here on Friday! Next week, it'll be all about cookies.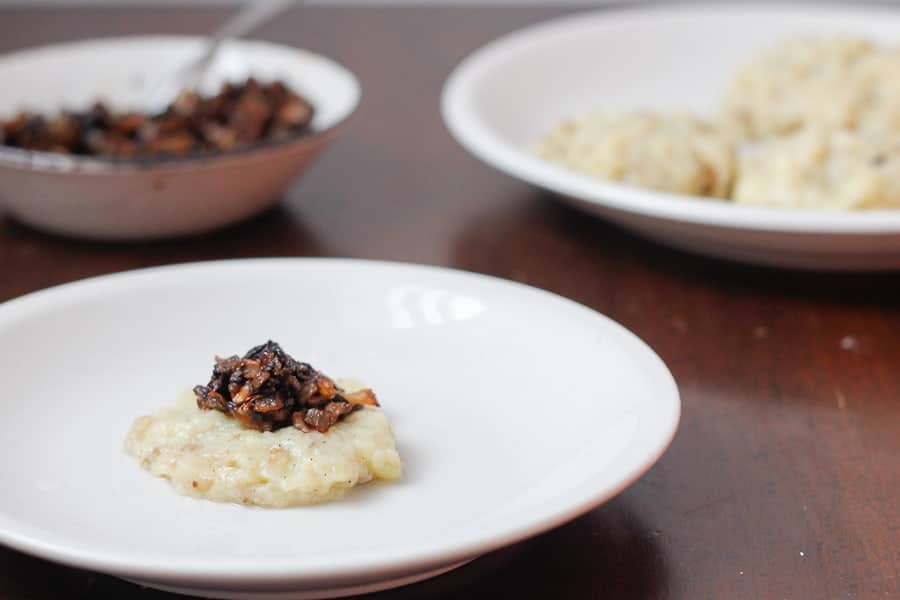 Looking for more Hanukkah recipes?
Looking for more Vegan recipes?
P.S. - While the product for this post was provided to me free of charge as a promotion, all opinions expressed here are my own. I truly loved the taste of the Little Potato Company's creamer potatoes, and highly recommend them for use in this recipe, or in any of your favourite potato recipes.
Check out some of the other potato creations in this competition by searching #LilPotatoCo on Twitter or Instagram.
Tried and loved this recipe? Please leave a 5-star review below! Your reviews mean a lot to me, so if you've got any questions, please let me know in a comment.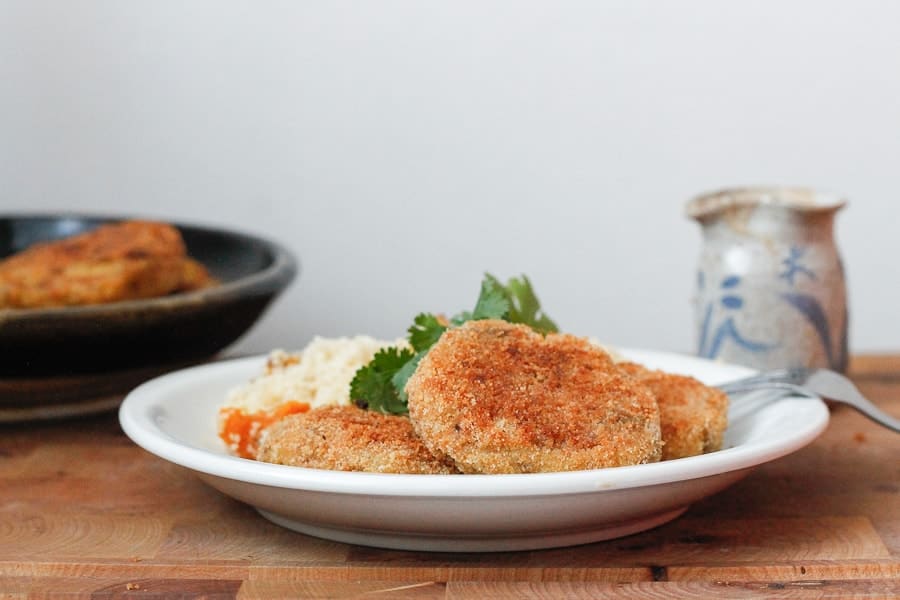 Recipe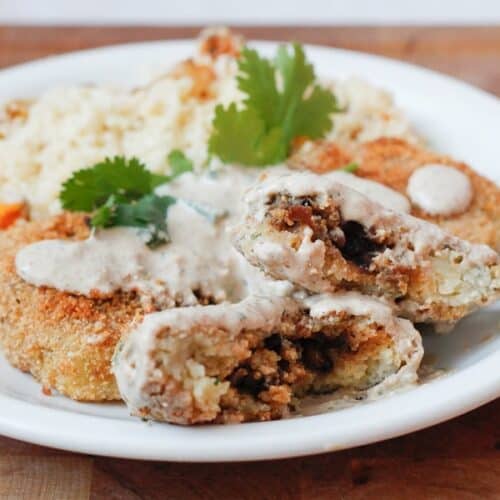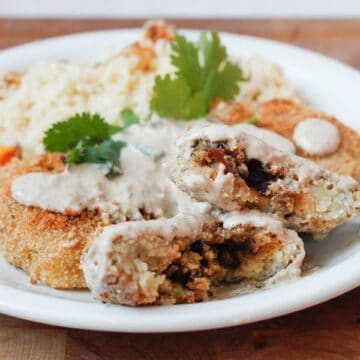 Vegetarian bastilles, kolduny, or vegetarian stuffed potato patties with a mushroom filling
Ingredients
1.5

pounds

of Baby Boomer potatoes

225

grams

of white-button mushrooms

1

yellow onion

½

teaspoon

paprika

½-1

cup

gluten-free breadcrumbs

I used buckwheat once, and regular breadcrumbs another time. Both resulted in an excellently crisped layer

black pepper

salt

vegetable oil
Instructions
Wash Baby Boomer potatoes and place them in a large pot. Cover with water and bring to a boil, then continue cooking until they are easily pierced through with a fork (the Little Potato Company's baby boomers take only 15 minutes from the boiling point to come to a perfectly boiled state). Remove from pot, drain through a colander, and let potatoes dry.

While potatoes are cooking, mince an onion finely. Bring a pan to medium-high heat, add 1 TB canola oil, and sautée onion for 10 minutes until it changes colour.

Meanwhile, finely dice mushrooms. Add mushrooms to pan along with an additional tablepsoon of oil. Let cook for 10 minutes, stirring occasionally. Season w salt, ½ teaspoon of paprika, and black pepper to taste (the pepper won't be that noticeable after you cook these).

Mash potatoes with a fork or potato masher - this should result in a beautifully creamy puree (unsurprisingly, Creamer potatoes cream very well). Season puree with 1 teaspoon of salt and more black pepper.

Preheat oven to 350F/ 180C.

To form patties, wet your hands. Take a portion of the potato mash and place it in your palm, flattening it into a thin layer. Take ½ teaspoon of the mushroom mixture and place in the center of the potato; curve your palm slightly, enabling you to close the potatoes around the filling (you may need a bit more of the potato mash). This should create a puffed little ball; flatten it slightly into a patty.

Cover a baking sheet with parchment paper, and oil it well.

Pour breadcrumbs onto a flat plate. Brush each patty with a bit of oil, and roll it in the breadcrumbs, ensuring an even coating (do not skip this step! If you do, your patties will flatten quite a bit and will lack the crispy exterior). Place on the baking sheet.

Bake at 350F for 20 minutes. Turn potatoes over carefully with a spatula (they can be brittle), and bake another 10 minutes.

Remove, and serve immediately with tahini sauce (blend equal amounts of water and raw tahini, 2 garlic cloves, a generous helping of lemon juice, salt, pepper and paprika until the resulting sauce is silky smooth) - or, the truly Israeli way, with ketchup.
Tried this recipe?
Comment + Rate Below!
Connect on Instagram!
Find us @immigrantstable