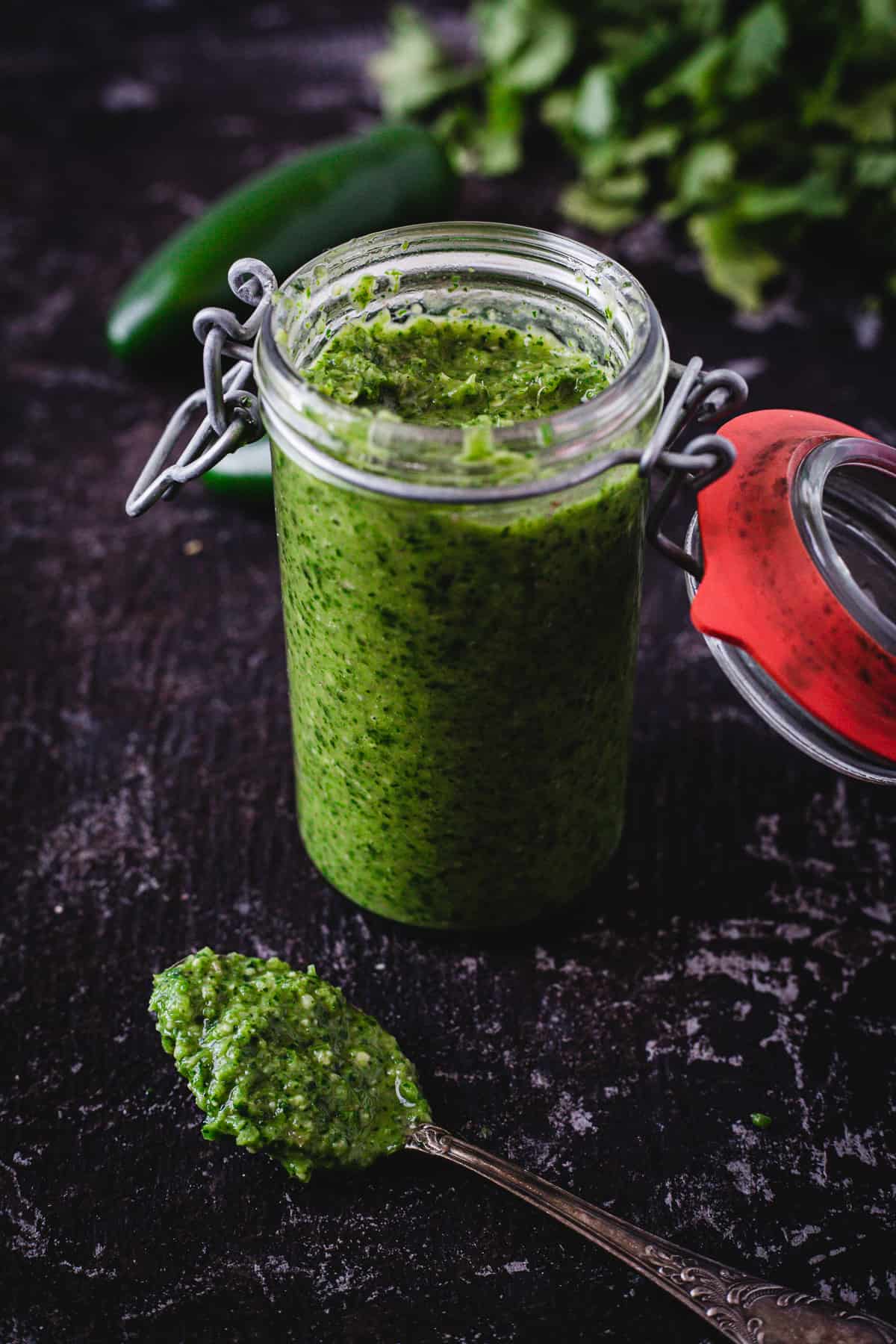 Schug is a green Yemenite Hot Sauce made out of cilantro, jalapeno peppers garlic and Middle Eastern spices. It's spicy and perky, the best way to spice up your meals!
Jump to: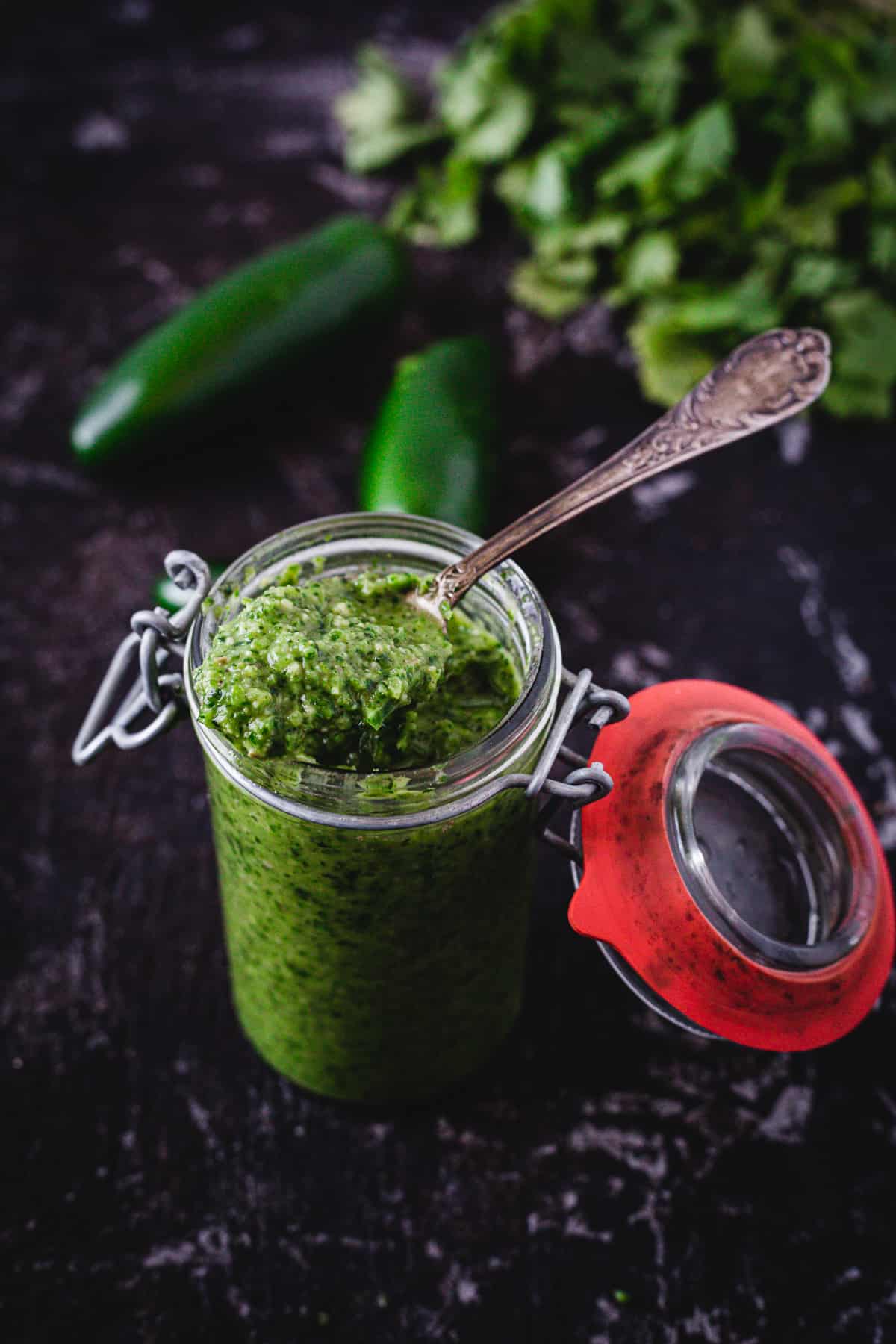 What is schug sauce?
Schug is a Yemenite hot sauce that combines blended hot peppers, herbs, spices and citrus. It used to be made in a mortar and pestle, but these days a food processor makes short work of the entire process.
You may occassionally see schug spelled as zhug. Whether you call it schug or zhug, this Yemenite hot sauce recipe is one you won't soon forget!
Schug has a zesty, spicy flavor. it can feel very hot if you eat it on its own, but it mellows considerably when combined with other foods.
I also love mixing schug with mayonnaise for schug mayo, or with mayonnaise and sour cream and diced veggies to add a bit of spice to my vegetable dipping sauce.
For more spicy recipes: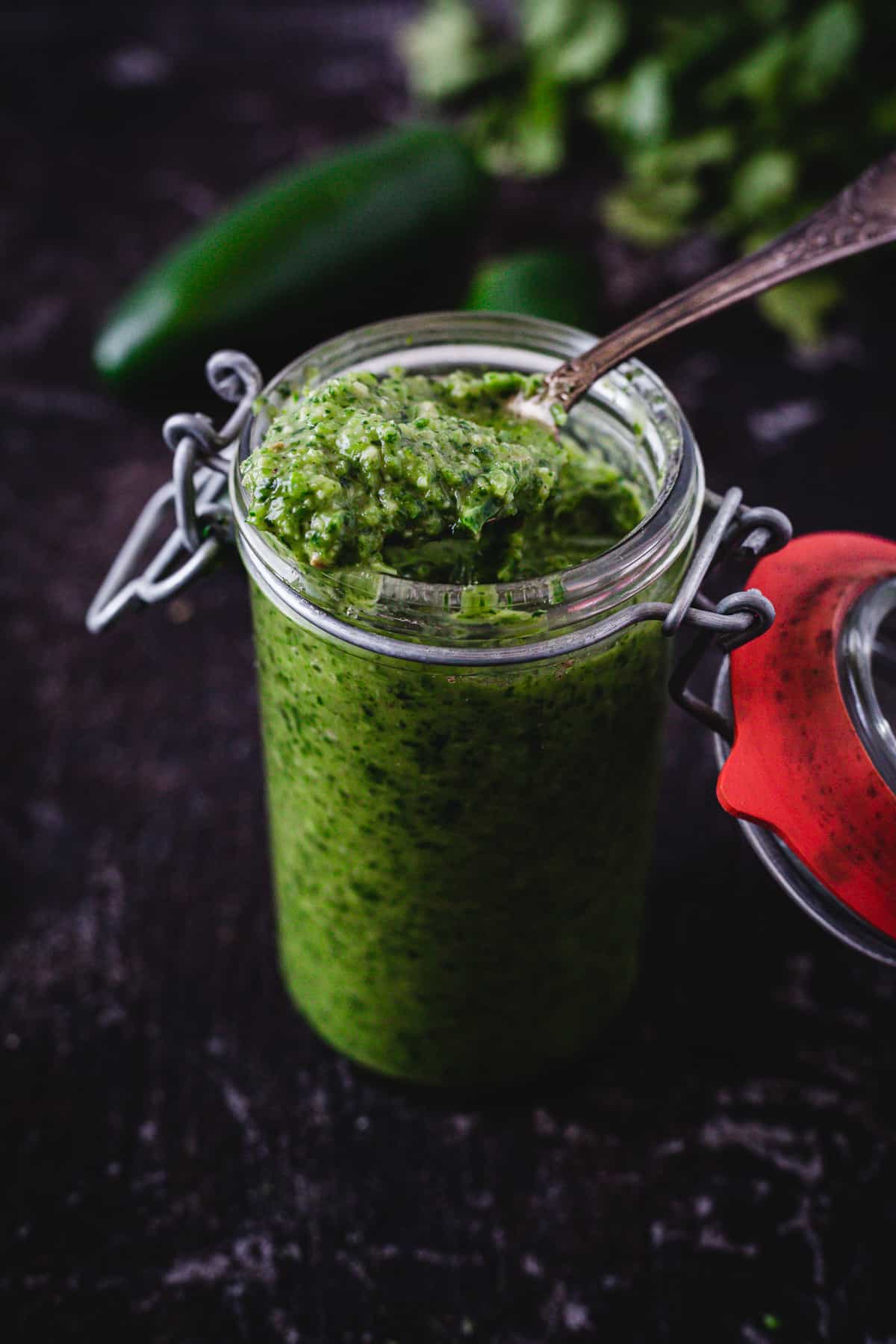 Why you should try this Schug hot sauce
Having a good, exotic and homemade hot sauce in your cupboard can mean the difference between humdrum meals and OUTSTANDING recipes that set your mouth dancing!
True, you can usually pour some Sriracha or Tabasco on your eggs or grilled cheese, but I believe taking a few minutes to make a batch of homemade hot sauce can really set your food apart.
This hot sauce is one of my favourite condiments because it is:
Not too spicy

Nuanced - the mix of sour, spicy and herbaceous really makes this sauce complex, unlike many vinegar-based hot sauces
Gluten-free
Vegan
Raw
Paleo
Keto
Whole 30 appropriate
Ready in minutes
Keeps for months in your fridge
If you are looking for more Israeli and Middle Eastern food, check out my Jewish recipes section.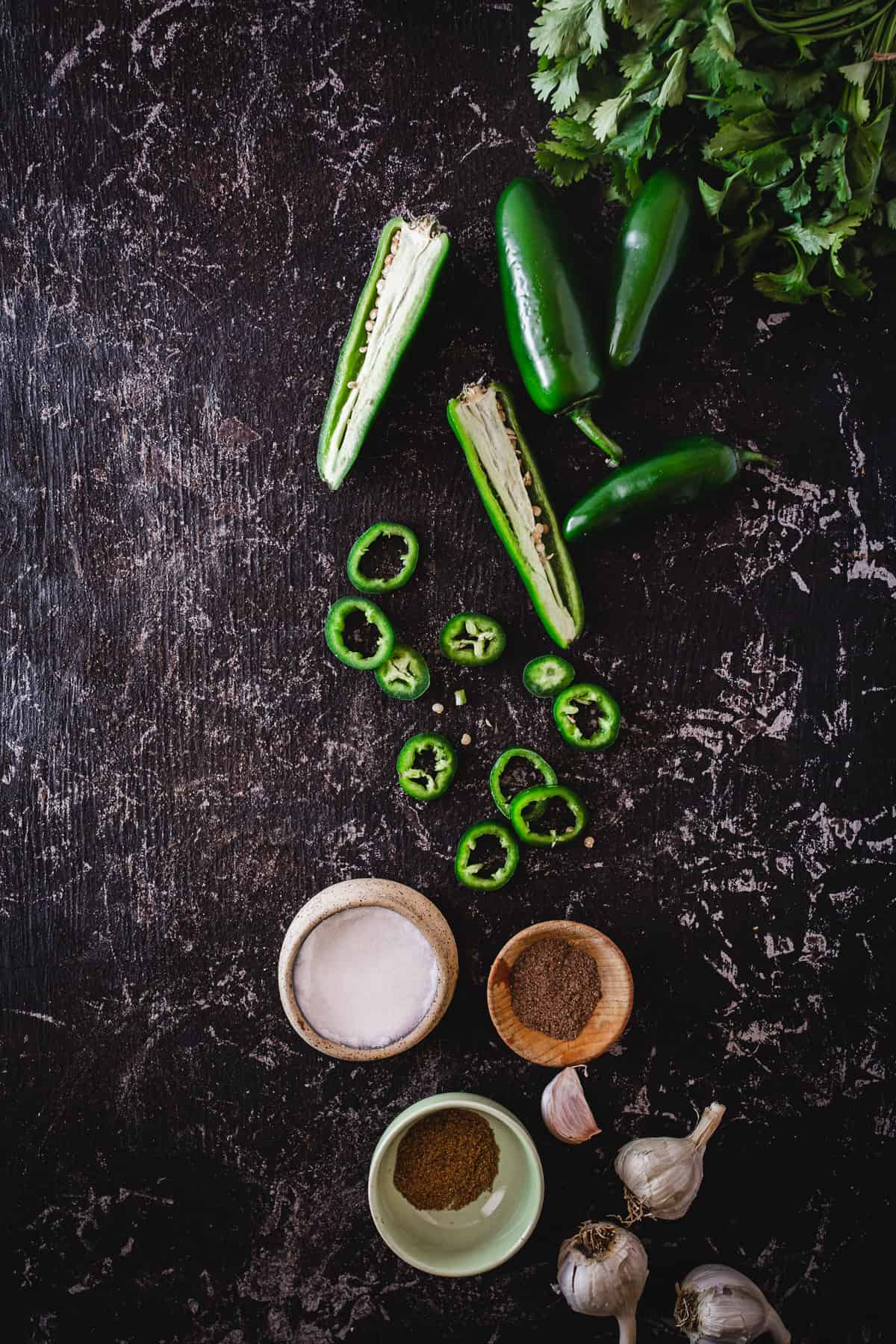 Ingredients
Here's what you'll need for this easy schug recipe:
jalapeno peppers
diced cilantro
garlic cloves
cumin
cardamom
salt & black pepper
olive oil
Equipment
Cutting Board
Chef's Knife
Food Processor
Jar with lid, or ice cube tray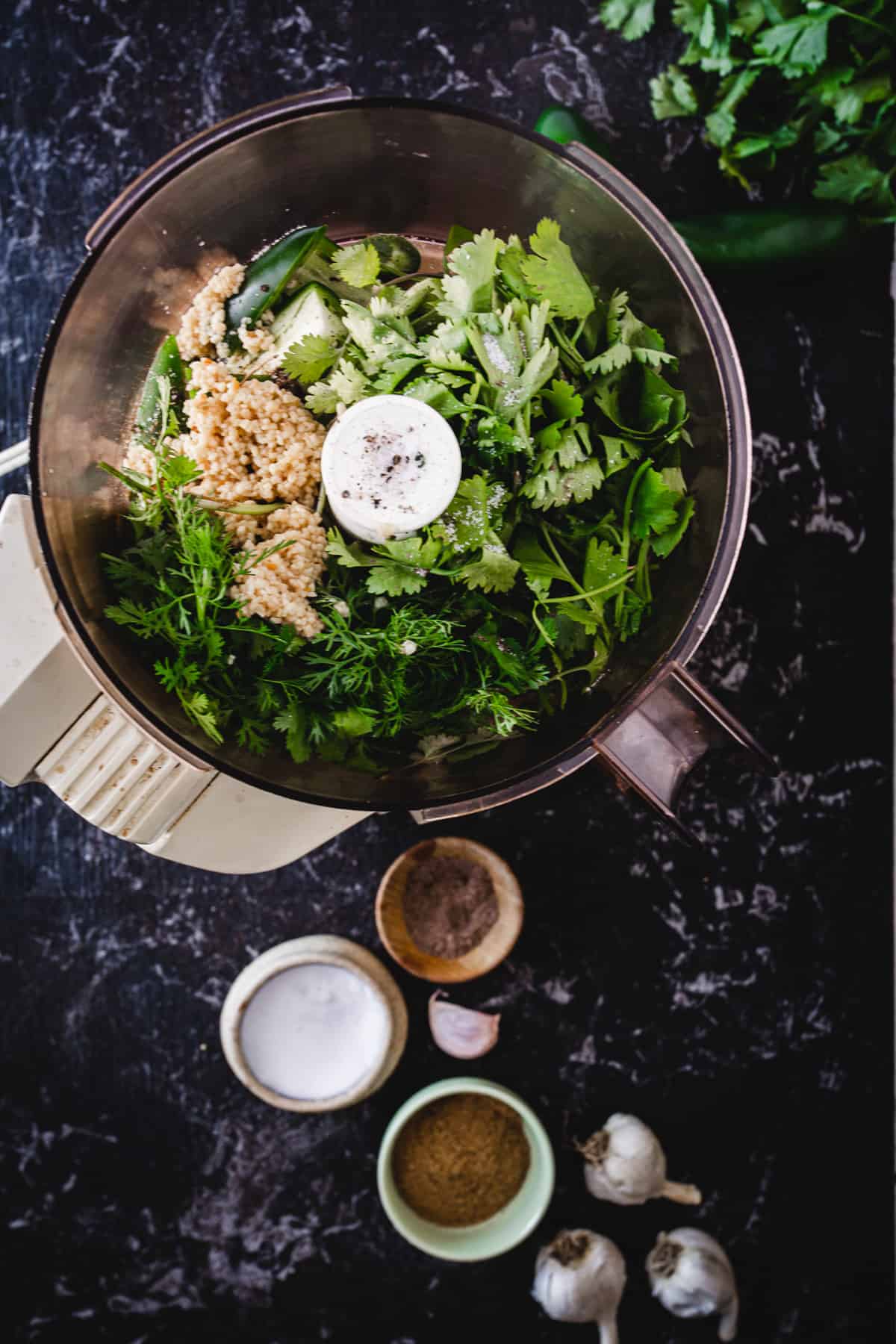 Directions
Making this sauce really could not be easier.
Just place all the ingredients in a food processor with a steel blade and process to a smooth mash. Top with more olive oil, and store in a jar in the refrigerator.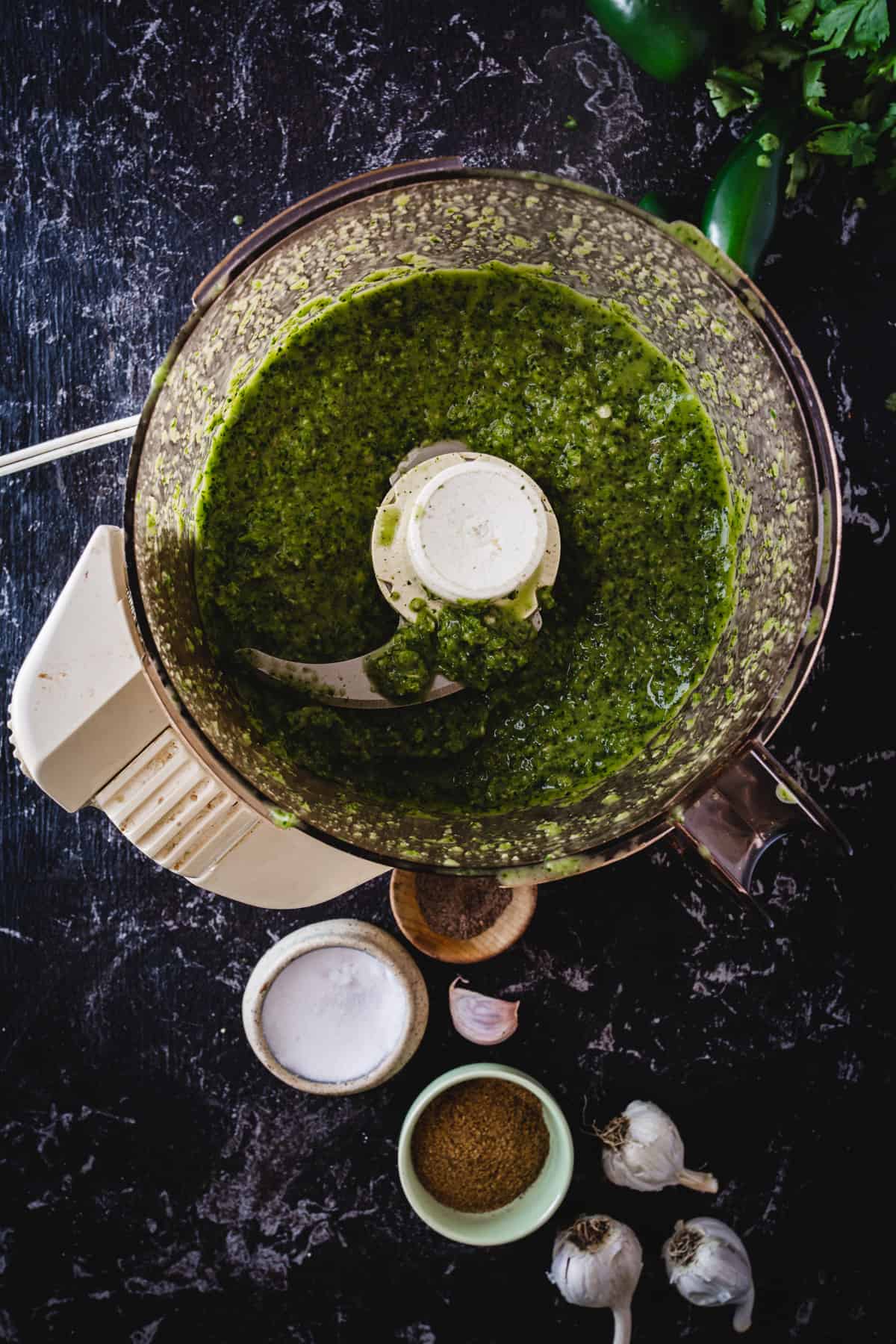 Storage
Yemenite schug will keep in the fridge in a well-sealed container for a week weeks, and even a month or two. Just make sure you top it with a bit of olive oil if the sauce looks too dry.
Freezer
You can easily freeze this schug recipe! Just make sure you store it in a plastic container OR leave plenty of room for the sauce to expand in your glass jar.
You can also freeze this sauce in ice cube trays, similar to my cilantro pesto. That way you'll end up with schug hot sauce cubes that you can easily add to dishes as you cook.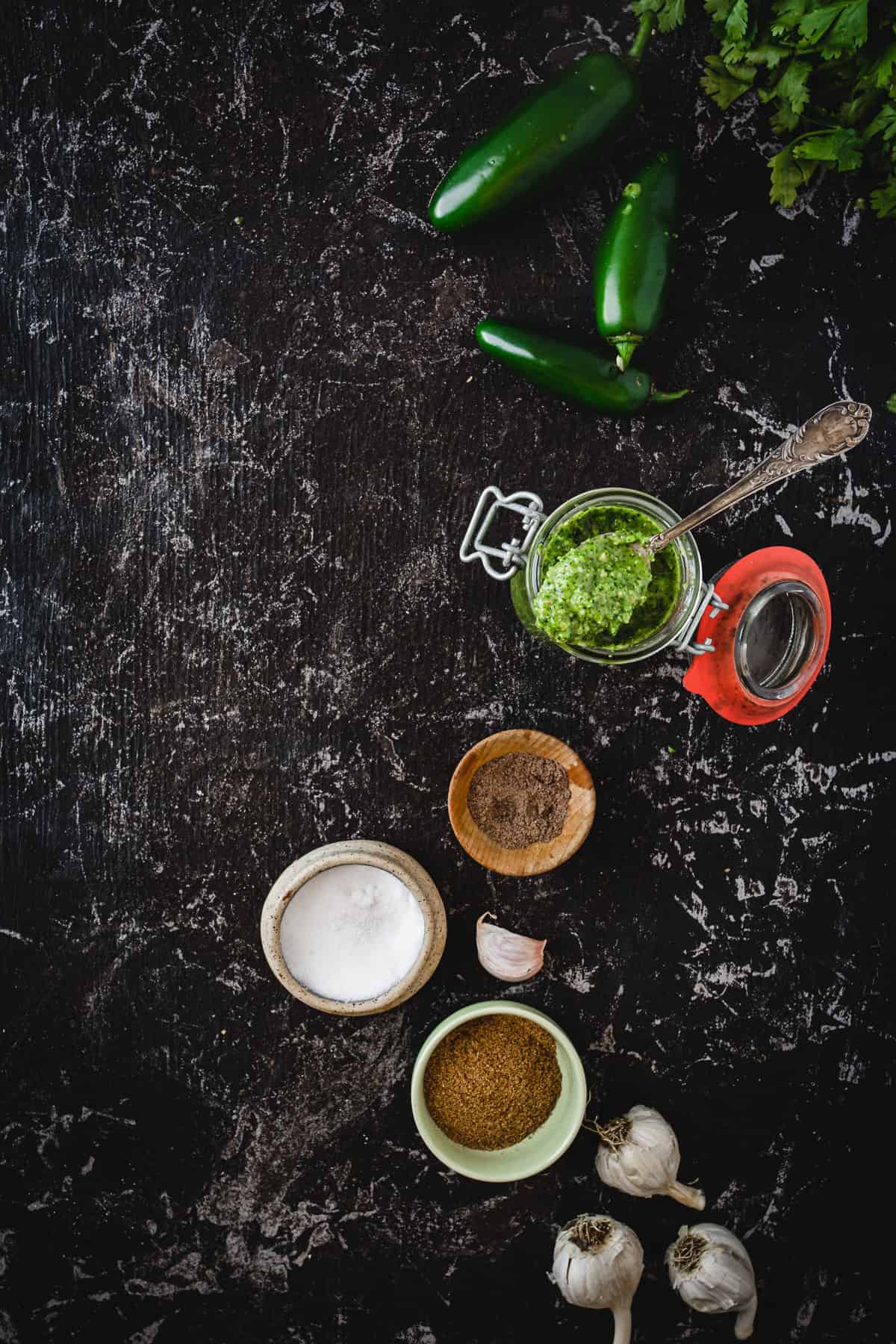 Scaling the recipe
This recipe makes about 250g of schug, or about 1 cup of Yemenite hot sauce. That should last you for a while, but feel free to increase the quantity of the peppers and the rest of the ingredients accordingly.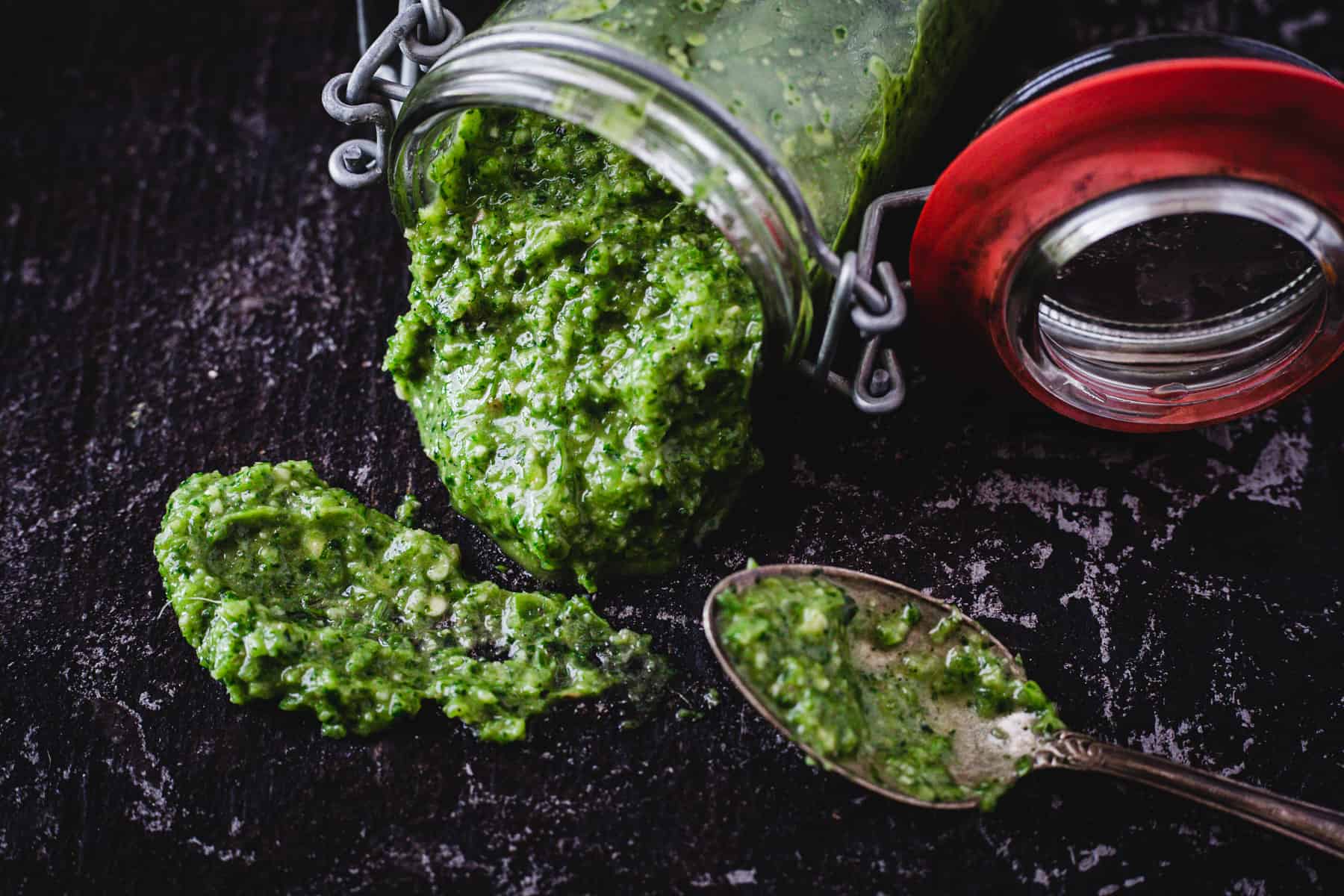 Serving suggestions
A smear of schug hot sauce is crucial for my Middle Eastern eggplant grilled cheese sandwich. But I also like to add it to my shakshuka, eggs, beans, soup and so much more! It's a very versatile hot sauce.
Try these dishes with schug hot sauce:
Other Middle Eastern recipes you will love
Pin for Later!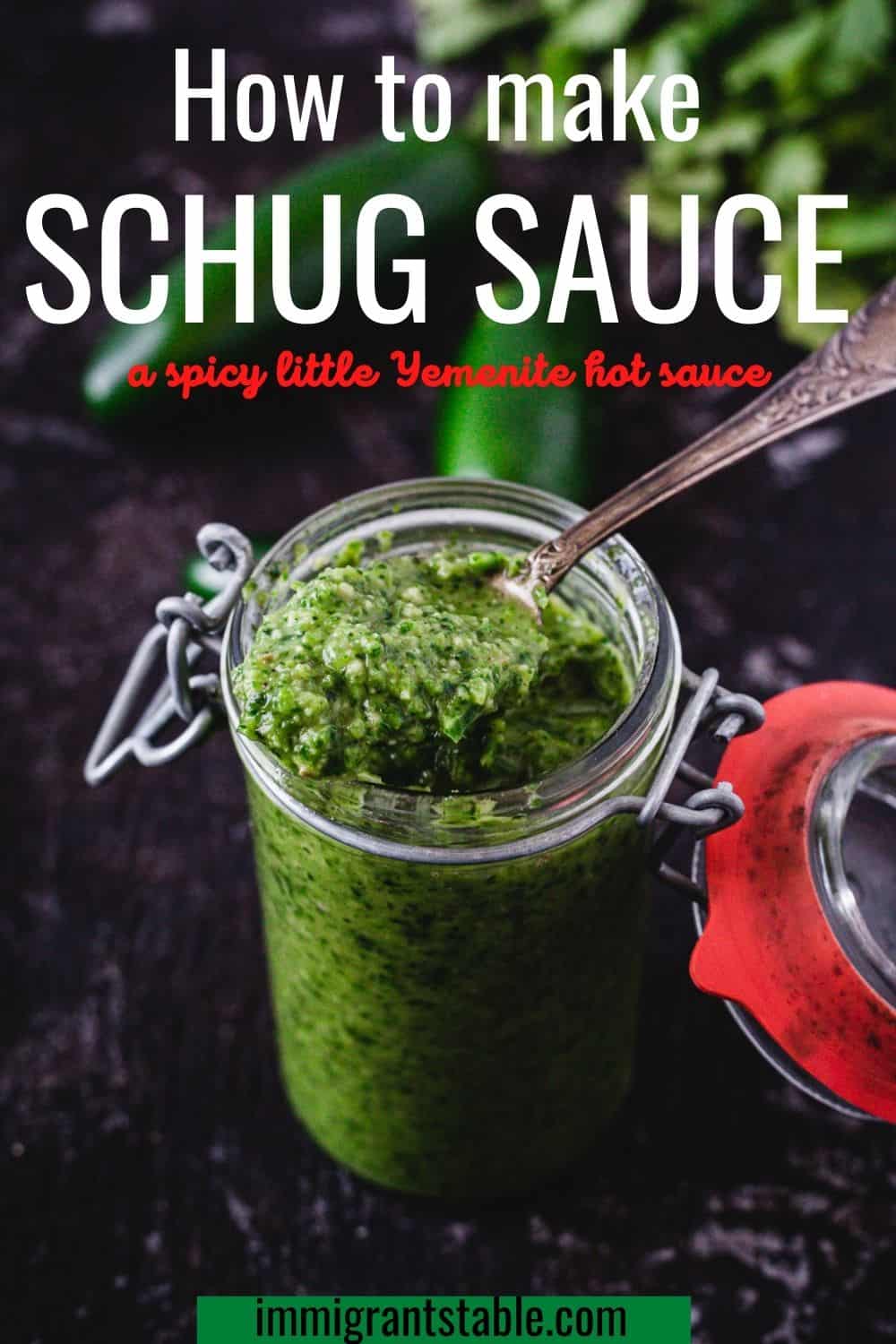 If you make this schug Yemenite hot sauce, we'd love for you to leave a comment and rating below! We also love to see your creations on Instagram – tag us at @immigrantstable so we can see what you've been cooking.
Recipe