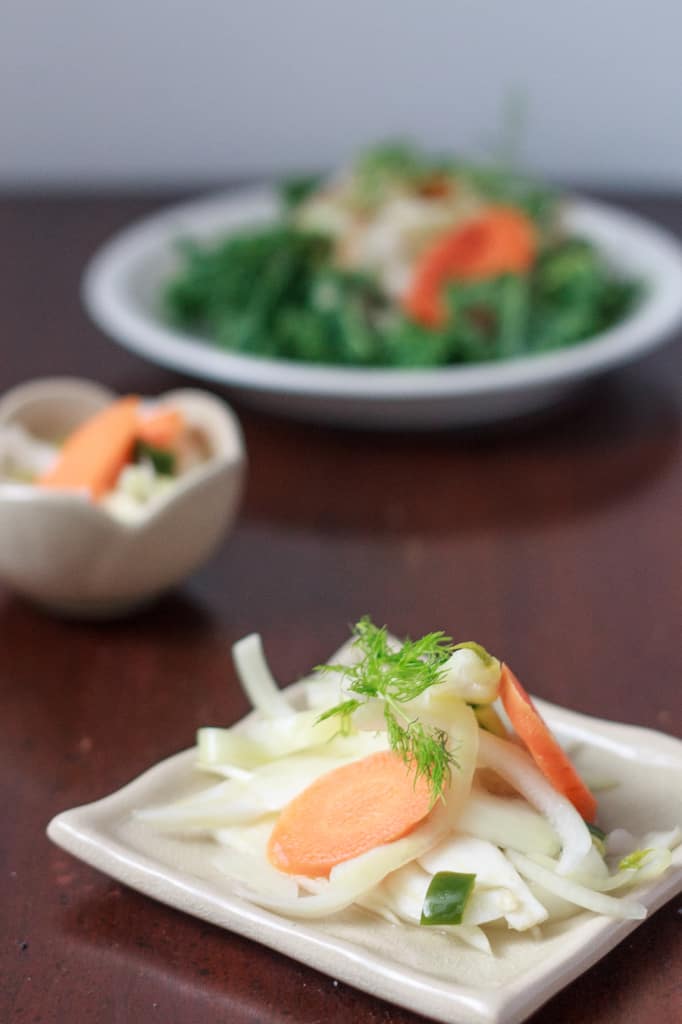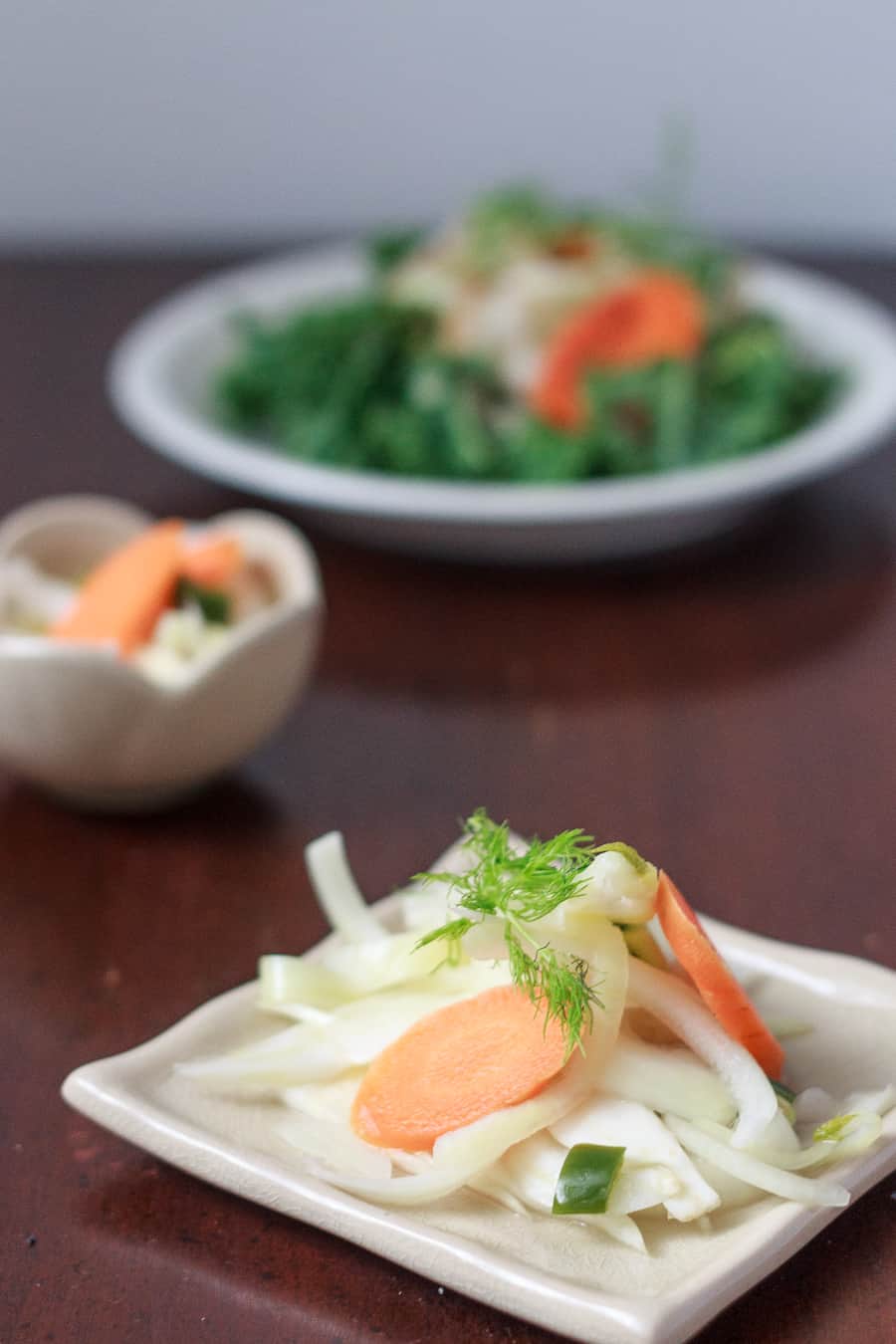 As her knife moved deftly, stabbing and slicing where no human hands have gone before, I held my breath in anticipation. Excitement tinged with fear reverberated through my body, and my hands even began to shake a little bit, distorting the image in the camera I was holding. I was scared for the others, and worried about what would happen to me next. I never knew how exhilarating making quick-pickled vegetables could be.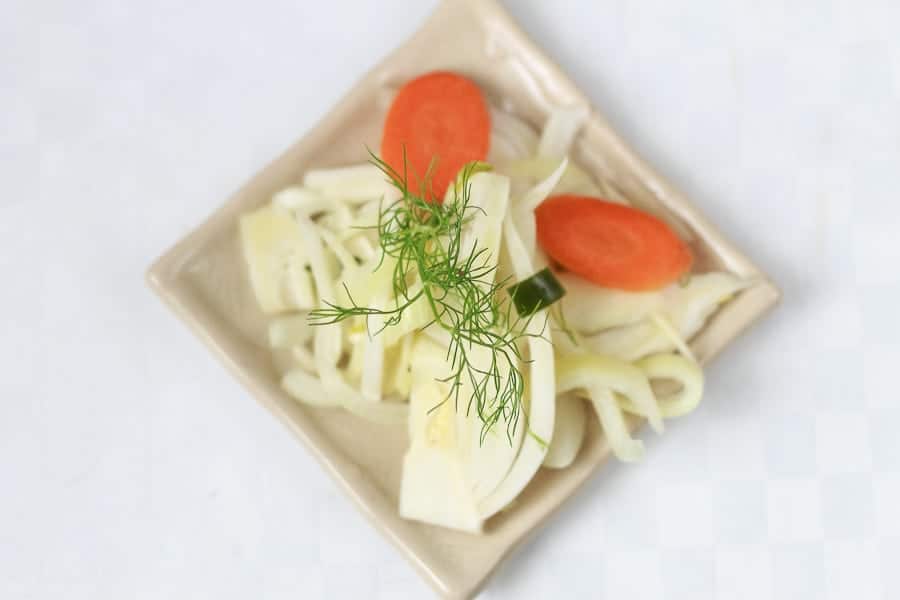 Upon first blush, Dahlia looks like a typical North American girl. Though her hair was darker than normal for these Ango-German parts, falling in tight curls down her back, I admit I never thought twice about her heritage. She was a fellow foodie and a writer, and that was reason enough for me to ask her to come over on a cloudy Saturday and cook from a basket of beautiful products from Montreal-based Lufa Farms.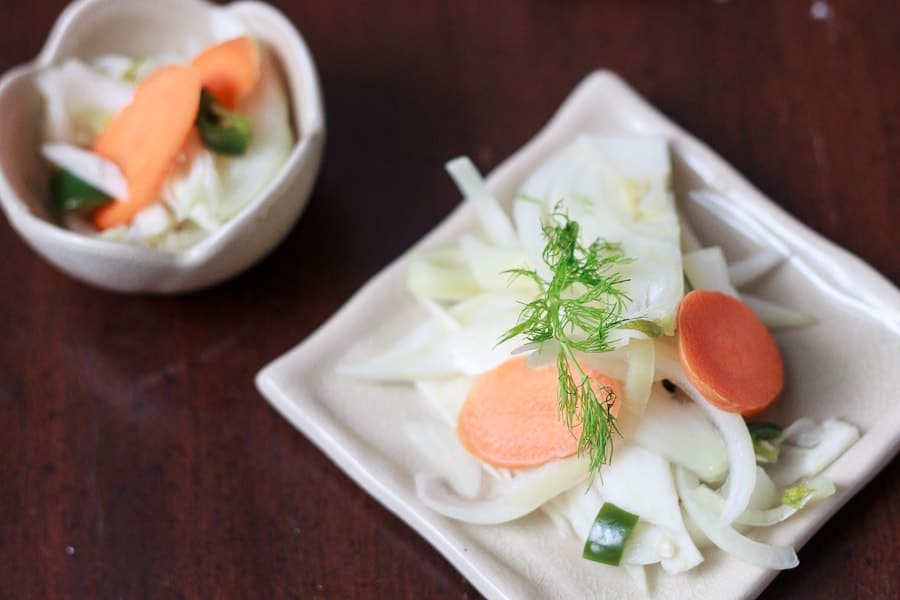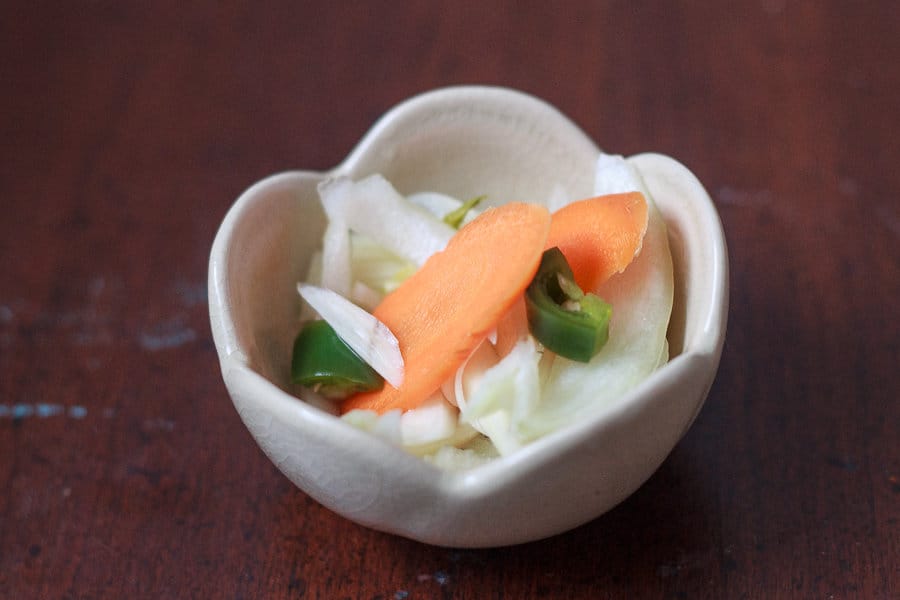 In the days following, Dahlia devised a game-plan and a recipe for our food basket. Young, organic fennel would join small local carrots and onions in a quick pickle. A plate of seared kale will welcome the pickles, and gladly soak up some cranberry vinaigrette. We would then sear sausages on a cast-iron grill pan and place them atop of steaming, freshly made polenta. A drizzle of buttery hot sauce will crown the dish. And though I would not get to enjoy the sausage, I knew that the rest of the dish would be entirely to my liking.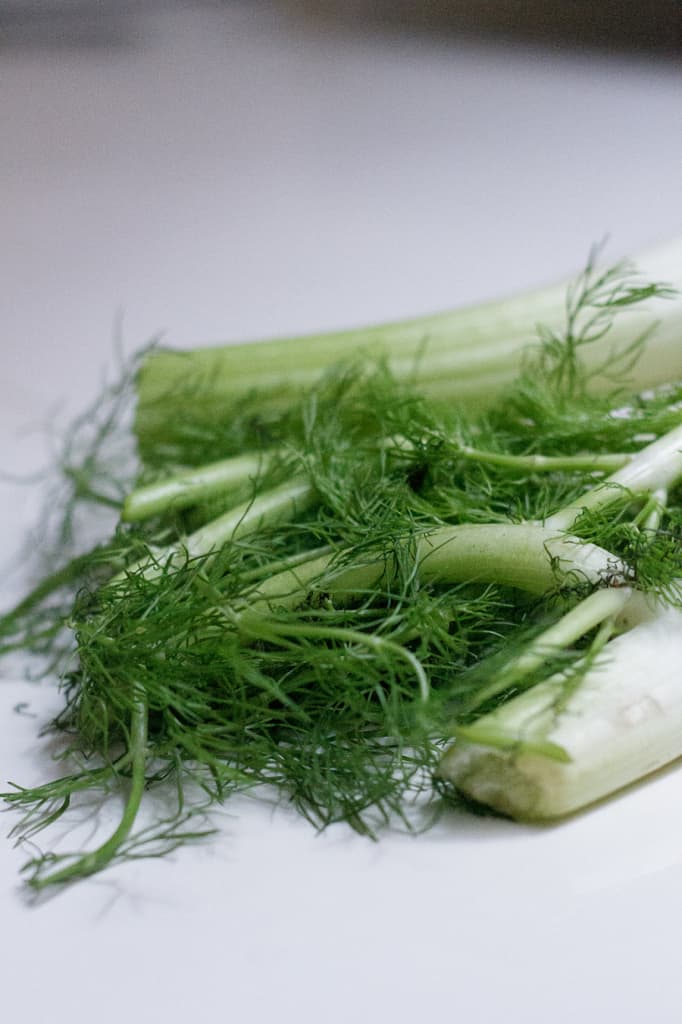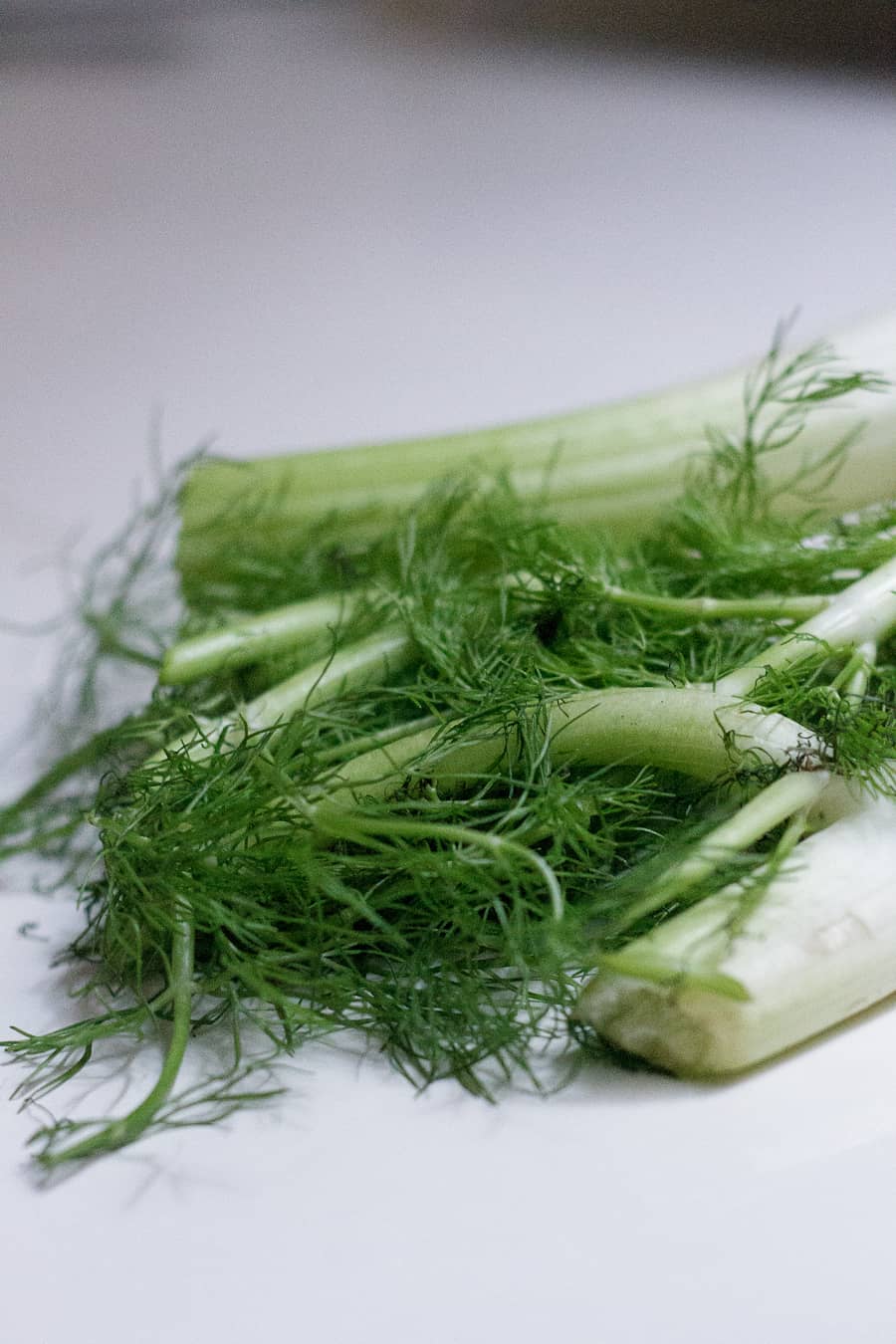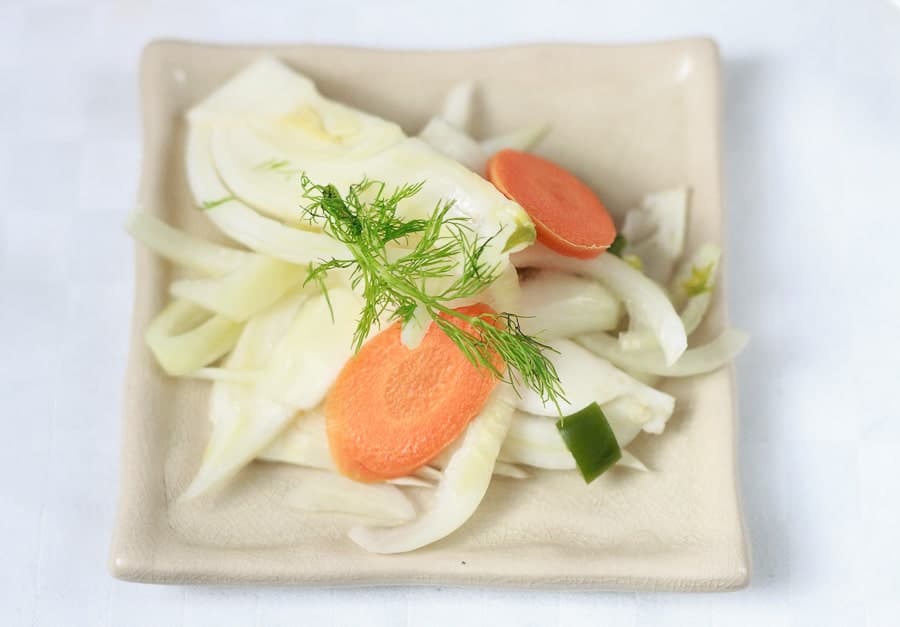 As our cooking date crept closer, I grew more excited by the day.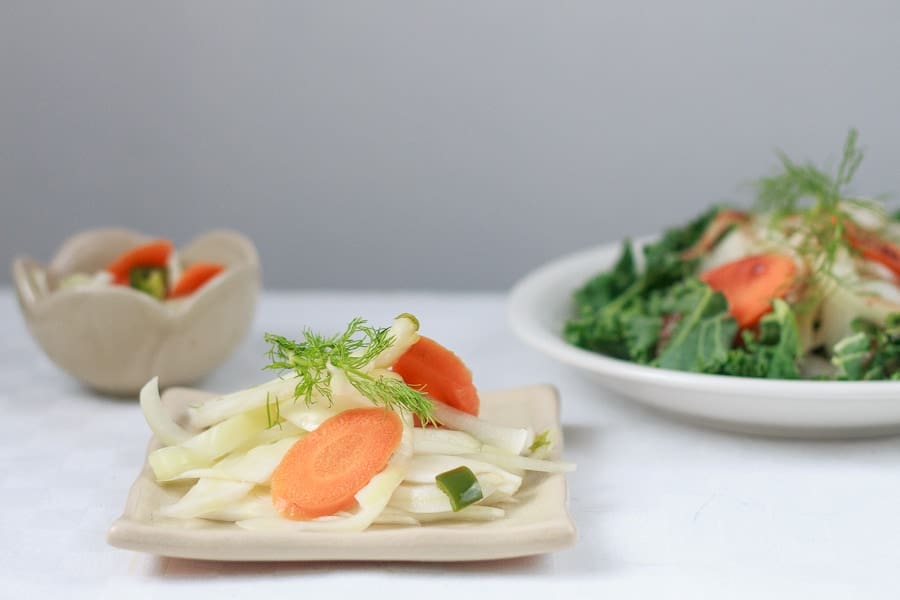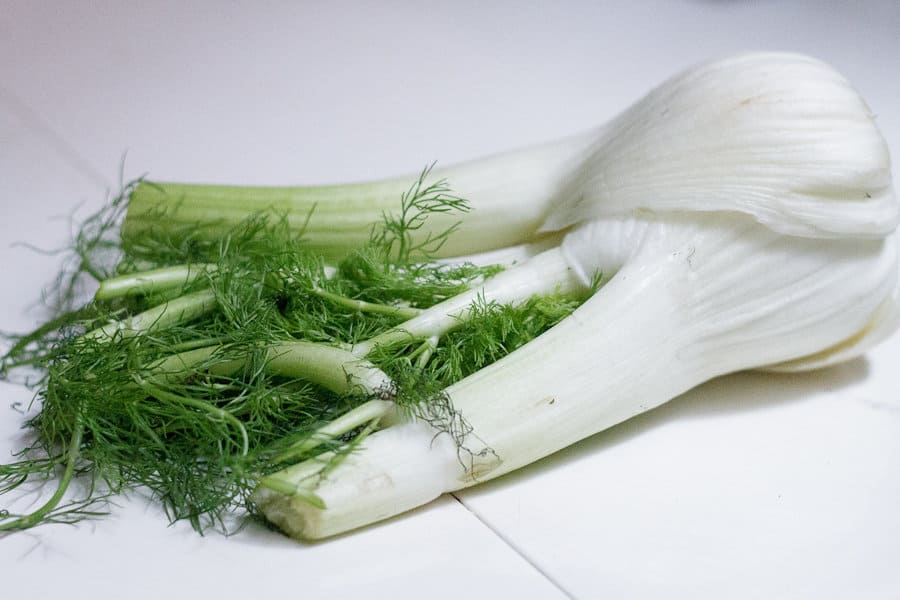 But nothing could have prepared me for the surprise of watching Dahlia handle herself in the kitchen. Not only was she confident and knowledgeable about food, but her motivation and energy made me dizzy. Yet the biggest joy was seeing her craft. Chopping one vegetable after another, she reduced our pile of prep ingredients to neatly stacked mounds. The hot sauce that she made in minutes as both explosive and subtle at the same time. And through it all, her movements were graceful and precise, the easy dance of an experienced cook.
There is a simple truth that all cooks know, but rarely share so as not to discourage those who are still in their early days of learning: one of the best things in life is sharing a kitchen with those who know what they're doing. And when I watched Dahlia move around my kitchen, making these quick pickled fall vegetables, I have to admit my heart did a little dance. This was culinary love at first sight.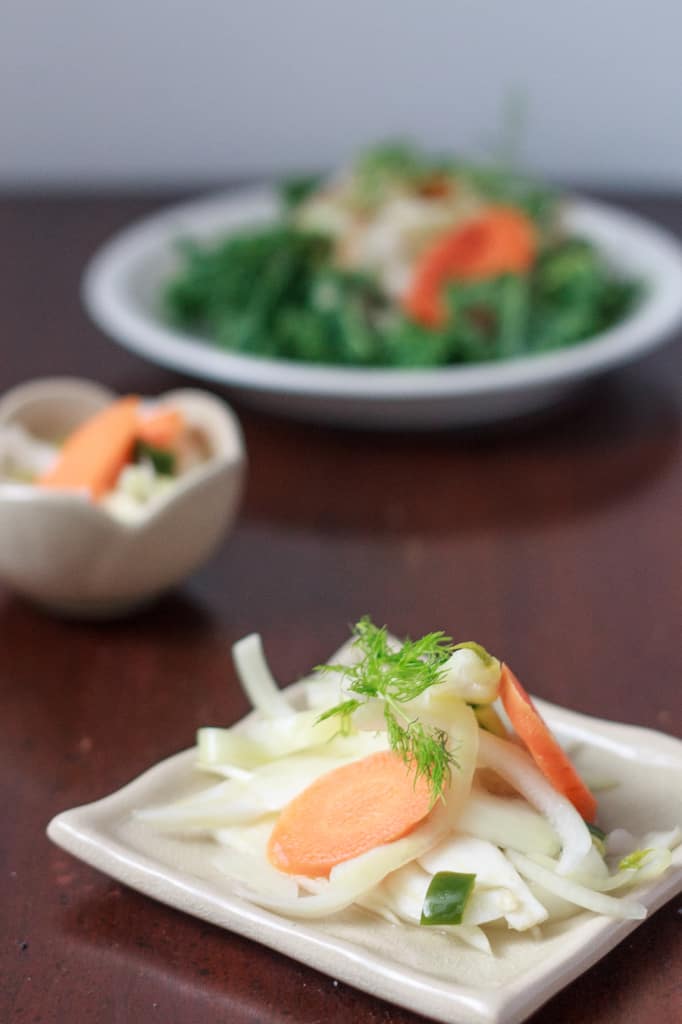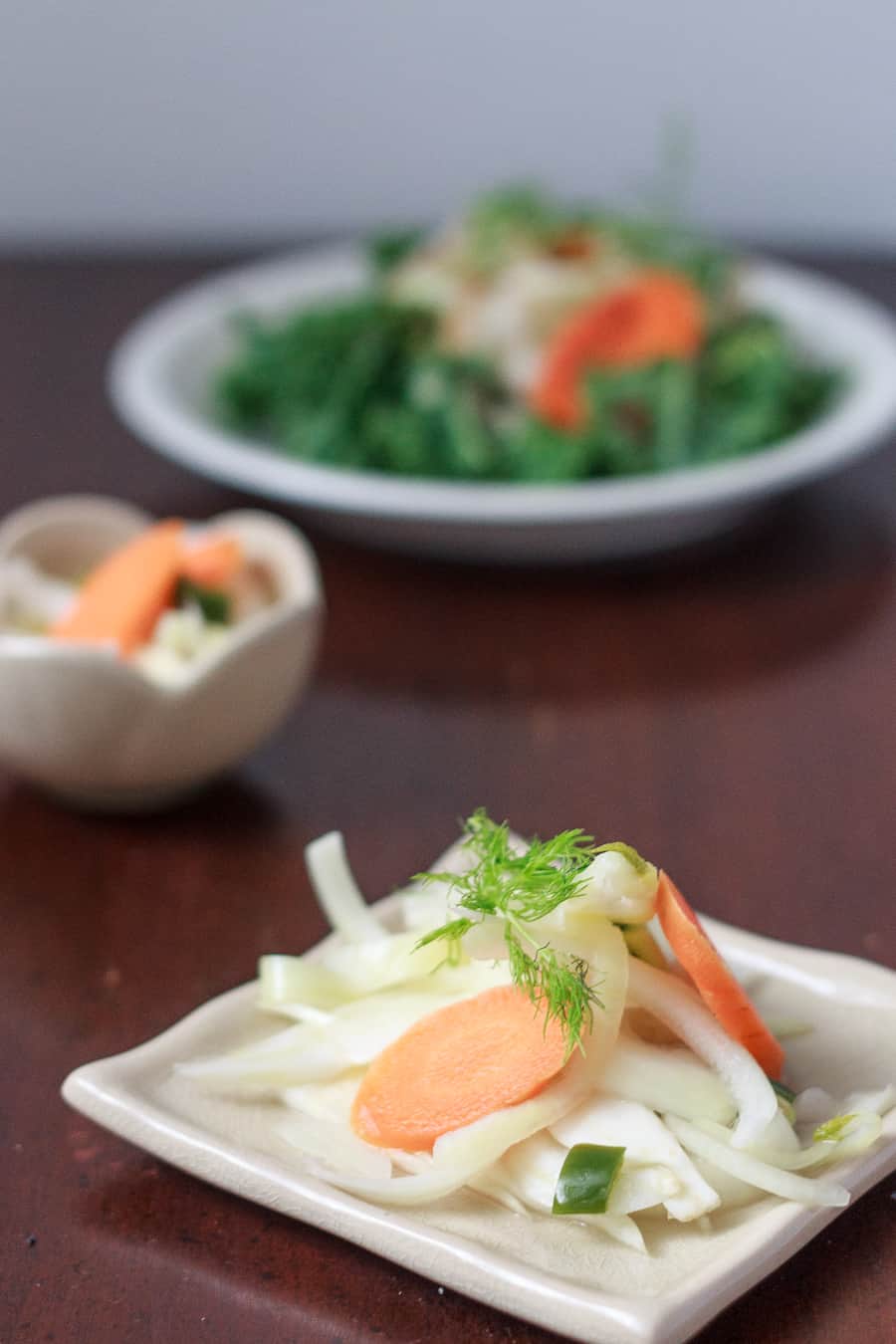 Then she started telling of her family's history. Their harrowing escape from persecution in Russia to Mexico in the previous century. The strangeness of their new life in the hot, arid dessert where Judaism was not much more than a passing rumour. Their fervent insistence on following the traditions and religious customs that have marked their lives in Europe, no matter how strange it made them seem to their neighbours. Their eventual immigration to Canada, and the fusion of Mexican and Jewish food and customs that their lives have now become. And as I looked at a photograph of the grandiose, sugar-coated challah Dahlia's aunt still bakes in her Toronto kitchen, I realized that while making quick-pickled fall vegetables, I had found a friend.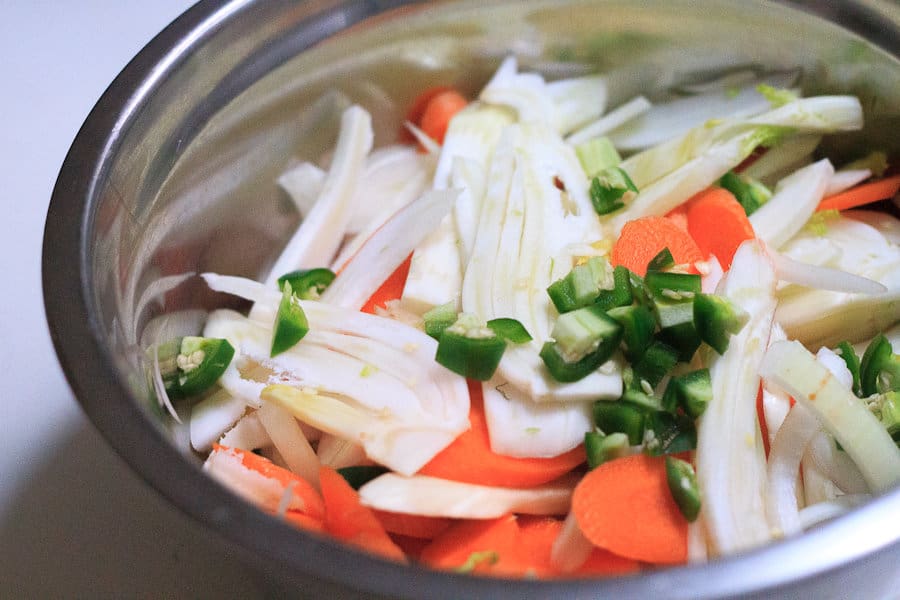 To see the other gluten-free recipes Dahlia and I made, check out our piece for The Main.
Tried and loved this recipe? Please leave a 5-star review below! Your reviews mean a lot to me, so if you've got any questions, please let me know in a comment.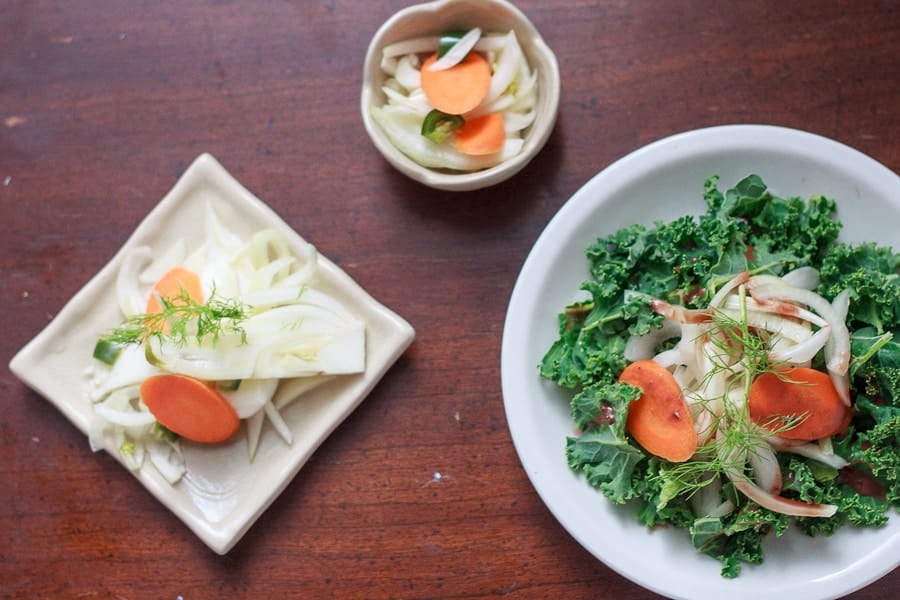 Recipe
Quick pickled fall vegetables
These quick-pickled fall vegetables are a Mexican Jewish recipe that is punchy, seasonal, and a cinch to make. They get their Judaism from the brine, and the Mexican spirit from the jalapenos Dahlia says are traditionally paired up with carrots back in the old country. I could see cabbage also enjoying this quick-pickling treatment. Eat them as they are, or generously pile them on salads and sandwiches. They love a nice vinaigrette, or a good veggie burger.
Ingredients
⅔

cup

sugar

1

teaspoon

salt

1

cup

distilled white vinegar

2

cloves

garlic

crushed with the side of your knife

½

a large jalapeño or 1 serrano pepper

julienned and seeded

3

carrots

cut into thin slices or shredded

1

bulb fennel

cut into thin slices

1

onion

cut into thin half-moon slices
Instructions
Slice onion, carrots, and fennel into thin slices - as thin as you can, so that the brine has a greater effect more quickly.

Prepare the brine by dissolving the salt and sugar in the vinegar.

Add the jalapeno or serrano pepper slices into the brine along with the crushed garlic. Stir.

Add the sliced vegetables to the brine.

Cover with plastic wrap and let sit at room temp for at least 1 hour, and longer if possible. If keeping the pickles in the fridge for continuous use, pack them into a jar and cover with brine. They will keep for months, if you can wait that long (ours were almost gone in less than a week of constant snacking).
Tried this recipe?
Comment + Rate Below!
Connect on Instagram!
Find us @immigrantstable